New Horizons Regional Education Centers

Celebrating 50 Years as Virginia's premier
CAREER AND TECHNICAL EDUCATION CENTER!
The school first opened in 1965 at the renovated Copeland Park Elementary School located in Hampton, Virginia. The institution was originally named the Virginia Peninsula Vocational Technical Education Center and was commonly called Vo-Tech. 50 years later, New Horizons Regional Education Center operates as Virginia's oldest and largest multi-campus regional education center. The center currently serves 1,505 high school students in all programs, meeting the challenges of the past and charting a course for success in the future.
Beautiful Gazebos constructed by our Carpentry students with a brick path will be installed in commemoration of the 50th Anniversary at both the Woodside Lane and the Butler Farm campuses. By ordering a brick, you will be forever part of the history and institution that has prepared and will continue to prepare many students to be COLLEGE AND CAREER READY!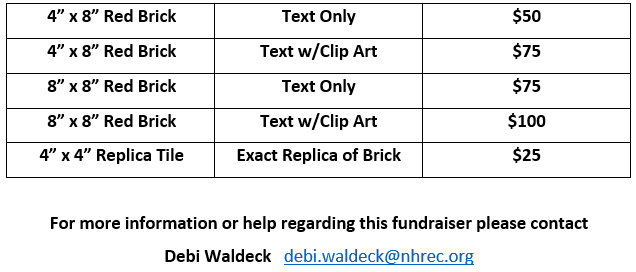 PLEASE NOTE: IF YOU WANT YOUR BRICK PLACED AT A SPECIFIC CAMPUS LOCATION, WOODSIDE OR BUTLER FARM, PLEASE NOTE WHICH CAMPUS IN THE COMMENTS SECTION ONCE YOU PLACE YOUR ORDER. THANK YOU