O Live Church of God in Christ

Dear Donor:
City-Data Statistics shows that within the Detroit, Michigan 48228 zip code (population: 52,130):
-There were 268 registered sex offenders (some addresses are unknown)
-The average adjusted gross income in the year 2012 was $22,972 (IncomeByZipCode.com shows in 2017 the AGI was $25,028)
-Birth rate among the unmarried in the past 12 months is 8,360
-Less than $10,000.00 is the household income of 3,668 households.
IN THE HERMAN GARDENS NEIGHBORHOOD (where our church sits directly across from, which is now being transformed into Garden View Estates):
-Residents living below poverty level is 49.7%
-Unemployment is 23.6%
-7,618 women and 1,105 men are single parents
-Gardner Elementary School on 6528 Mansfield (4 minutes away from our church ... has a 'B' grade from AYP but needs more support in school prevention programs)
-Dixon Elementary School on 19600 Tireman (3 minutes away from our church ... has no grade ... and did not meet the AYP ... also needs help with the school prevention programs
We are raising awareness to implement COGIC Urban Initiative programs within the close proximity of this zip code, in the following core areas of service:
1. Crime prevention: the rate in this zip code is yet high
2. Good Educational access: a conducive atmosphere is needed for our children
3. Family health: addressing the concerns of the single parent
4. Financial literacy: to address the need of financial aptitude is a must
5. Economic development: The need for job training and entrepreneurship opportunities
Your contribution to our efforts will help our church non-profit Community Development Corporation's outreach to develop and build on these 5 core areas of service that will address these concerns in our community.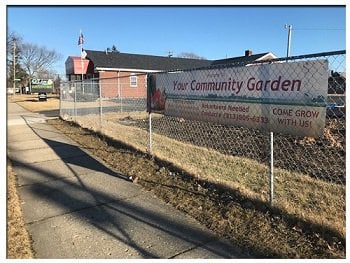 Our Service Focus will be:
CRIME PREVENTION
EDUCATION
FAMILY HEALTH
FINANCIAL LITERACY and
ECONOMIC DEVELOPMENT
We are addressing these concerns with a Brick Fundraising Campaign Project called:
BUILDING STRONG AND HEALTHY COMMUNITIES;
ONE BRICK AT A TIME
-Your Brick Donation of $100.00 will help us succor the needed tools and materials
-Your Brick Donation of $250.00 will help us succor the needed personal
-Your Brick Donation of $500.00 will help us succor the needed building space
The housing and developing of these Service Divisions will be an iconic infrastructure for this community and many more communities in the future. That is why we are trying to mobilise this 48228 zip code (where our church is located in), here and abroad, to join in partnership to raise awareness and the needed resources to build and develop this kind of service.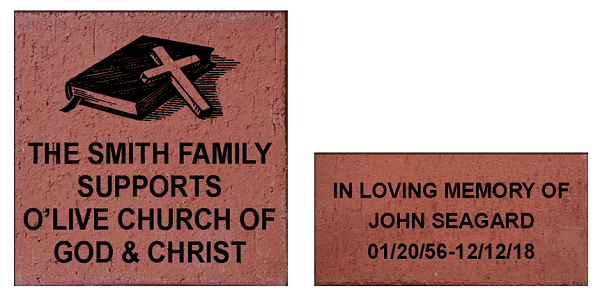 Your donation will always be remembered as your Brick will be permanently cemented in the front entrance of our grounds to show this community that you are truly concerned that the decency and dignity of human life will succeed. All proceeds will go to our O' Live Community Development Corporation, a non-profit 501(c)3 Corporation (a legitimate corporation Governed by the laws of Michigan).
O' Live; it's not just a name, it's a statement!
Please consider giving today.
Sincerely,
G. A. Echols, Jr.,
Senior Pastor,
O' Live Church of God in Christ (formerly known as New Gospel Temple COGIC)
President,
O' Live Community Development Corporation