Picayune Maroon Tide House of Dreams!
Picayune Memorial High School Football Field House Improvements.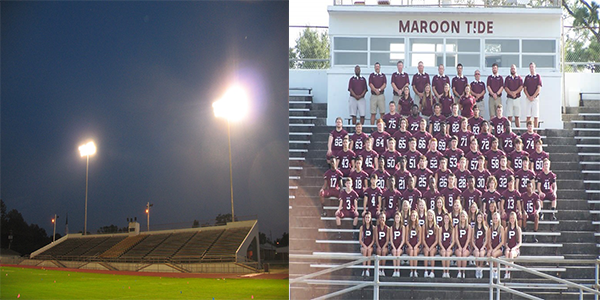 The high school as of August 2015 has a beautiful Turf Field thanks to donations from businesses and individuals. Now the Touchdown Club is focusing on improving our aging Field House.
How will we do that?
Brick orders for the "Maroon Tide Wall of Pride"
Bricks can be ordered by Alumni, past and present: football team members, band members,cheerleaders,dance team, baseball team, soccer, softball, and anyone who supports the Maroon Tide.
With the new turf and an updated field house this will make our Historic Stadium one of the best in the state.
What is our goal?
Project Fundraising Goal: $100,000.00
If you are able to contribute to our quest financially or otherwise, please do not hesitate to contact the Picayune Touchdown Club at
[email protected]
Thank you for your donations!