The mission of Piedmont Women's Center is to provide excellent medical information and services to women with pregnancy-related needs, in an environment that celebrates life and affirms the individual worth of every client. Piedmont Women's Center is an oasis of hope for women and families with pregnancy-related needs.
As we celebrate our 25th anniversary, and begin the construction of a new medical clinic to be built on Grove Road later this year, we invite you to partner with us by purchasing a brick to be placed in the "Walk of Life" leading to the main entrances of the new clinic. You may consider purchasing a brick for:

*Yourself
*Your family
*Your children
*Your grandchildren
*A loved one
*A church
*An organization
*A business

Your personalized message will be laser engraved in concrete to last a lifetime. The available sizes are 4" x 8", 8" x 8" or 12" x 12". Each brick can have 3-8 lines of text and 20 spaces per line with no artwork or up to 3 lines of text and 15 spaces per line if you choose to use artwork. Browse our clipart selection, or for even greater personalization, provide us your own clipart, company logo or original artwork.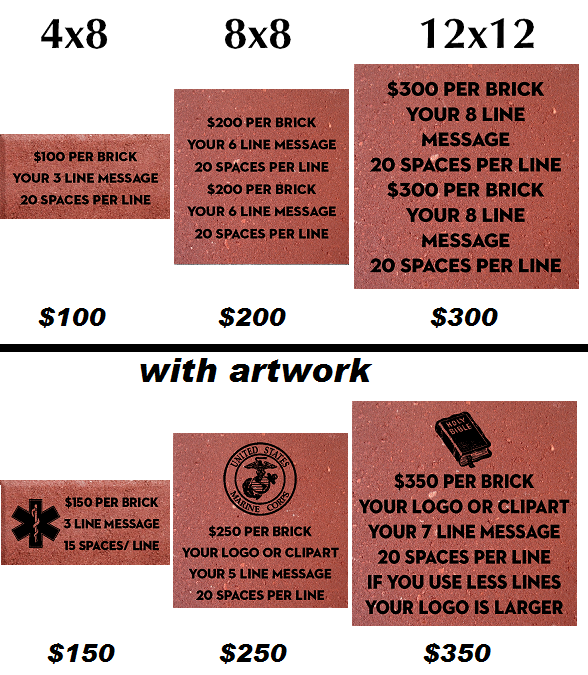 The final brick color is to be determined at installation, and the bricks will be installed with the completion of the building in 2017.
Thank you so much for your support of Piedmont Women's Center!