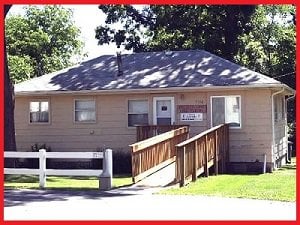 Our mission is to serve our community by providing assistance to those in need with compassion, respect and dignity. We offer canned goods, cereals, pasta, meats, breads, milk and other assorted food items; as well as some personal care items, paper products and cleaning supplies. The Pantry offers fresh fruits and vegetables, when available.
Our current location is a 2-bedroom house constructed over 60 years ago. The house was never intended to accommodate the type of traffic/use we are experiencing. The new facility will provide for a food pantry and will include an Opportunity Center. The proposed facility is estimated to cost approximately $250,000.
Purchase a brick and help us raise funds for the NEW Project Love Food Pantry.
| | |
| --- | --- |
| 8" x 8" Brick | $200.00 |
| 12" x 12" Brick | $300.00 |
"Our goal is to feed AND educate in an inviting, productive environment for all participants."
For questions, please contact Bill Kuhn at [email protected]