Reno Tahoe Airport Authority
The Stead 75th Anniversary Brick Project celebrates the military and civilian aviation tradition began at Stead in 1942. From its beginnings as Reno Army Air Base, the location began operations for what was later the 192nd Fighter Squadron, Nevada Air National Guard and finally named Stead Air Force Base. The base was most notably known as home to the Strategic Air Command's Survival School, Flying Training Wing (helicopters), and Reno Air Defense Sector (ADC). In 1966, the City of Reno acquired the airfield and Reno-Stead Airport began operating as a public use airport under the Reno-Tahoe Airport Authority. Today the location is home to the National Championship Air Races, civilian and NASA-based drone tenting operations, several general aviation and fixed base operators.
This brick project will commemorate the thousands who have lived and worked at Reno-Stead Airport and offers a sense of place for families who have lost loved ones.
Preserve your service. Preserve your family's legacy. Become part of Reno-Stead Airport forever by purchasing a memorial brick. Bricks will be set on the grounds of the terminal building and open to the public.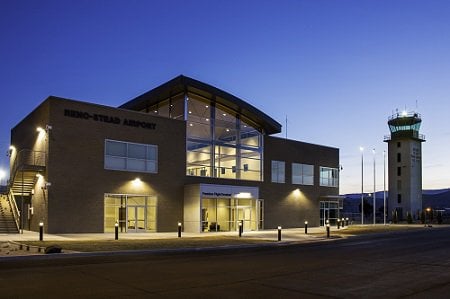 If you have any questions or concerns about your order please contact: