River Chase Veterans Association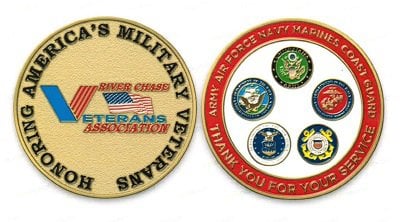 The River Chase Veterans Association (RCVA) is a high-profile neighborhood organization whose membership is comprised of River Chase veterans and supporters of veterans. The mission of RCVA is to provide veteran support, and focus on ways to educate the public on the sacrifices made by our veterans to secure our freedoms.
Nearly everyone who lives in River Chase is either a military veteran themselves, knows a veteran, remembers a veteran, or has relatives who are/were veterans.
The RCVA is in the process of designing and constructing a Veterans Memorial Garden near the neighborhood swimming pool. This garden will provide River Chase residents the opportunity to memorialize, honor, and recognize our nation's military veterans, especially those associated with River Chase residents. An area of reflection overlooking beautiful Hill Country Texas will be a prominent component of this garden.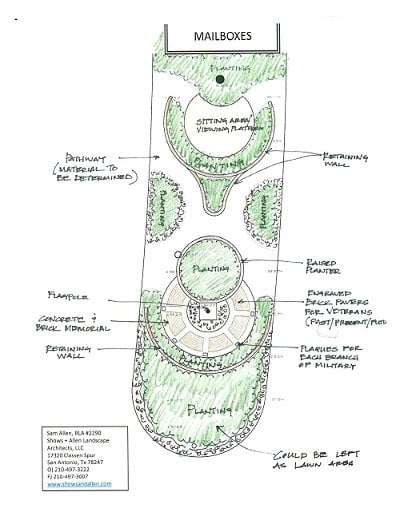 The Memorial Garden is quickly becoming a reality and we hope that all River Chase residents feel inspired to take part in this beautification project.
Funding for this garden will be accomplished primarily through the sale of Tribute Bricks. Signing on for donations of Tribute Bricks will create a lasting honor to those who have faithfully served our nation.
Tribute Bricks are available for $75 to $90 with various personalization options offered. In addition, Replica Tiles, as lasting personal mementos, are available for $20 each.
Please take this opportunity to order one or more Tribute Bricks to support this important neighborhood project and honor our River Chase military veterans.