The mission of Royal Palm Academy is to provide an education of rich academics with Catholic content while teaching the mind, educating the heart, and forming the character of tomorrow's leaders.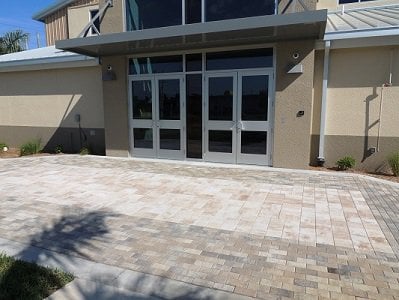 Royal Palm Academy has been providing an outstanding education in the Catholic tradition for over two decades.
Our dedicated team of teachers, staff, and parents are committed to developing our students into well-rounded leaders who will live up to their full potential. That is why our school motto is "Semper Altius" – Always Higher!
Royal Palm Academy is located in North Naples, Florida. Royal Palm Academy is affiliated with the Diocese of Venice Florida and is a fully accredited Pre-Kindergarten through 8th grade school by:
*Florida Catholic Conference (FOC)
*Florida Council of Independent Schools (FCIS)
*Florida Kindergarten Council (FKC)
*Southern Association of Colleges & School (SACS)
*National Association for Private Catholic Independent Schools (NAPCIS)
*Member of Council for American Private Education (CAPE)
For more information, please contact Jennifer Scarafile, Admissions, at Royal Palm Academy at 239-594-9888.
These bricks will be placed outside the MAC (Moore Athletic Center) our new multi-purpose complex/gym. The wonderful thing about these bricks is that they will be there for you and your family to enjoy for years to come. We have three sizez of bricks for you to select from to honor your recipient.
All donations are tax deductible to the fullest extent of the law. Royal Palm Academy is a 501(C)3 organization. All donations will support RPA academic and enrichment programs for our students.