Second Congregational Church of Hyde Park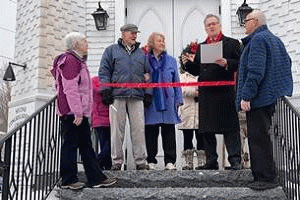 The Second Congregational Church of Hyde Park, VT has touched many lives in its 120 years of existence. Sometime in its rich history you may have attended a worship service, a wedding, a funeral, or one of our many community events. You may be or have been a member, have given a financial contribution, offered a prayer for our ministry or just walked by the church and saw our beautiful new granite stairs, wrought-iron railings and brick walkway.
Your act of generosity regardless of how large or small has had a major impact on the Second Congregational Church UCC and its ability to minister to the needs of people.
We are now enhancing our brick walkway by including engraved bricks honoring, remembering, and recognizing people or events in the lives of contributors.
We are excited to give you an opportunity to be a part of the legacy of this church in the Village of Hyde Park with a donation of one or more bricks. These commemorative bricks will be a legacy for many years to come.
"IF YOU WISH TO ORDER MULTIPLE BRICKS YOU WILL NEED TO SUBMIT A NEW ORDER AND ENTER PAYMENT INFORMATION WITH EACH ORDER. ALL QUESTIONS REGARDING ORDERS SHOULD BE DIRECTED TO THE EMAIL ADDRESS ABOVE."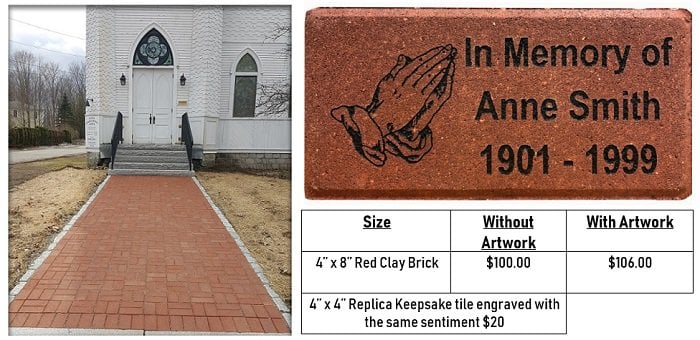 Questions regarding bricks or payment?
Please contact Jon Henderson at [email protected] or 802-888-3636