Seth Boyden Demonstration School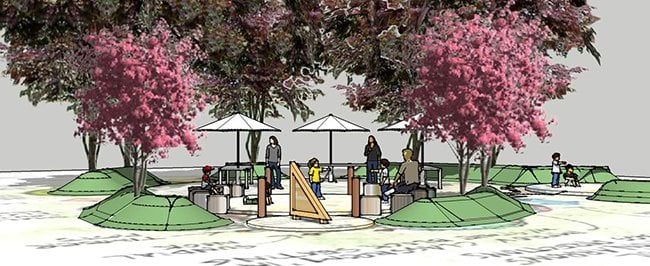 Buy a commemorative brick for Seth Boyden's outdoor classroom and leave behind a lasting legacy!
Seth Boyden Demonstration School has long been committed to outdoor education and turning its entire backyard into an Outdoor Learning Center. The centerpiece of outdoor education has been the wonderful garden, Strawberry Fields, which is a crucial part of our school's curriculum.
We are now ready to break ground for our next open-air initiative, the outdoor classroom. The classroom is defined by landscaping, featuring a series of learning circles connected by trees, shrubs and soil berms. It includes tables and chairs, a chalkboard and also features a sundial. Pathways within the outdoor classroom will be paved in specially engraved 8"x 8"bricks that can be personalized for you!
Support the Outdoor Learning Center!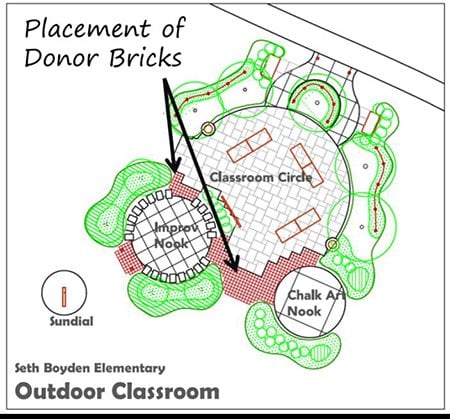 For a donation of $100, a permanently installed brick can feature your family name, your child's name, a dedication to a teacher or loved one, or a special quote. Six lines of text allow for as much or as little copy as you'd like. Businesses can show their support by purchasing a brick for $500.
Order now and your brick will be a part of the ribbon-cutting in June. For orders received after May 1, bricks will be installed at a later time and periodically throughout the coming year.
Be part of Seth Boyden's future. Buy a brick today!