Our Parish Motto is 'Building a Foundation of Faith and Family.' In an ongoing effort to continue building faith at St Joseph's Parish, we hope the planned Rosary Walk can be a place of peace to pray and honor our Savior's mother, Mary, and the sacrifice Jesus provides to each of us.
In 1957 plans were made to build a grotto on the church grounds. This shrine was financed by the children from their Sunday offerings. Rocks were gathered and hauled in to create the grotto. Parishioners donated their time and talents to create the grotto and wrought iron fence. The statues, which depicts Our Lady of Fatima, was donated by the local priest. The project was completed in 1959.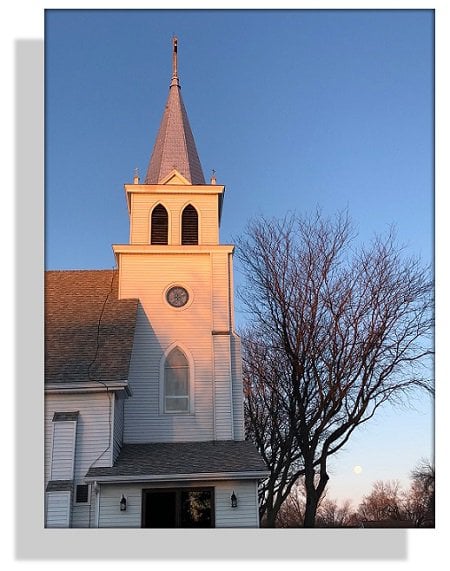 60 years later we have a group of youth who would like to create a 'Rosary Walk' around the grotto to enhance the area as a Confirmation project. The Confirmation Class of 2019 is set to design, raise funds and install the walk area. With future classes being able to add additional landscaping, benches, etc. We are also looking to have an account available for future maintenance of the area.