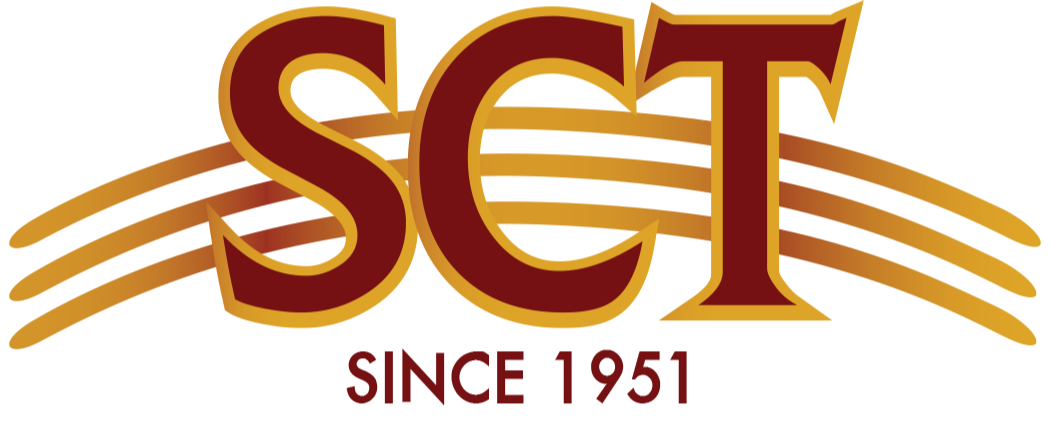 LEAVE A LEGACY
Throughout history, people have marked important events with special, unique creations or by dedicating something meaningful to them. Well to help celebrate our upcoming 70th season we want to give you the opportunity to leave your "legacy".
With our new Leave a Legacy wall, located just inside the Stockton Civic Theatre Lobby; you, your family, friends, and loved ones can leave a personal mark to celebrate along with all the other patrons of Stockton Civic Theatre.
The Leave a Legacy wall was created by the Stockton Civic Theatre's Board of Directors as a tribute to this milestone occasion. It is both a work of art and will become our family album where patrons can mark their moment in time in the form of a engraved Black Sugar Ceramic tile mounted beautifully on our Leave a Legacy wall . Two sizes of tiles are available, 4" x 8" in and 8"x 8". These tiles will remain up on display for the next twenty years. Visit the Stockton Civic Theatre Box Office or www.sctlivetheatre.com/leavealegacy for more information.
Don't miss this unique opportunity to create a special reminder of how you celebrated this historic moment with Stockton Civic Theatre.
2312 Rosemarie Lane, Stockton, CA 95207 - 209.473.2424 - www.sctlivetheatre.com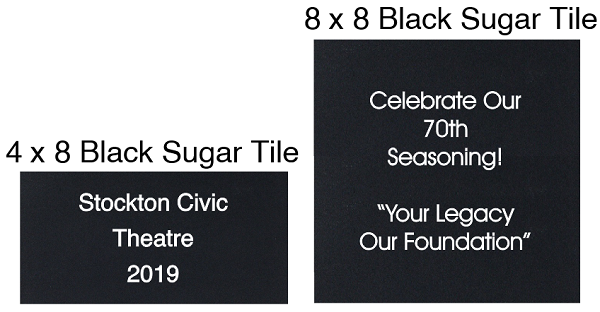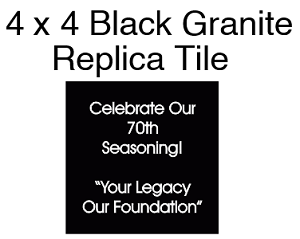 If you have any questions or concerns about your order please contact:
SCT Box Office @ 209-473-2424.