St Therese de Lisieux Catholic Church
St. Therese Shrine
Pave the Way Fundraiser
Pavers are a special way to honor loved ones, those who have passed or to celebrate milestones such as baptisms, birthdays, anniversaries, or graduations.
We are pleased to offer the opportunity to purchase a paver brick to be placed around our beautiful St. Therese Shrine which was completed in June 2016.
Funds raised from the paver sales will be used to decrease our Parish Building Debt.
Each donor will be able to create a personalized message on their paver brick. You may also choose to personalize your brick by adding clipart.
Each 4"x8" paver brick is being offered for $100.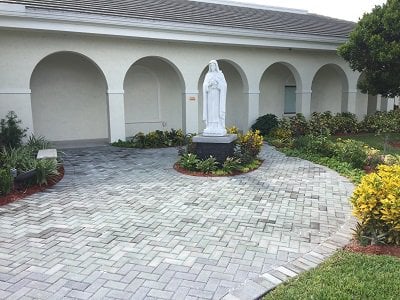 The paver bricks are laser engraved and are available with or without clipart.
There is a maximum of 3 lines of engraving for each brick:
no clipart, you have a total of 20 characters and spaces per line;
with clipart, you have a total of 15 characters and spaces per line.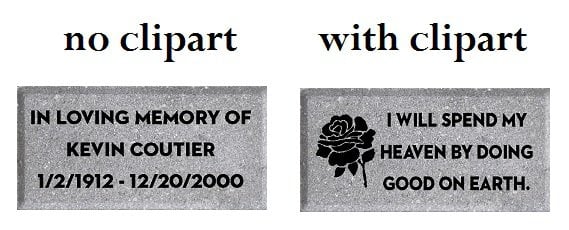 Some ideas for your brick:
- Buy a family brick
- Honor a special event for your family or child/children with names and date;
- Remember a loved one who has died
- Prayer Petitions
- Invite extended family to buy a brick
-Express gratitude for prayers answered
-Anniversaries, Birthdays
We hope you will consider purchasing a paver brick to assist us in reducing our Parish Building Debt. St. Therese de Lisieux Catholic Church appreciates your support!.