Pave a path through the past while building a bridge to the future! What better way to celebrate a milestone graduation or honor a favorite teacher, advertise your business, or relive your own elementary school memories! The Sunquam Courtyard Transformation Project is underway and now is your chance to have a brick engraved to mark that special occasion and make an everlasting contribution to Sunquam's beautiful courtyard.
Help us reach our goal of selling 100 bricks so that we may create a pathway or patio as part of the Sunquam Courtyard Transformation Project.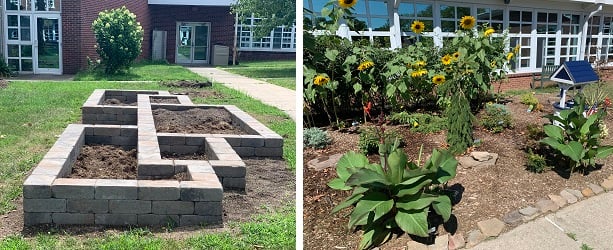 Add a 4"x 4" replica tile with the same text and clip art than your brick for $25.

INSTRUCTIONS FOR SUBMITTING YOUR ORDER AND PAYMENT
After completing your design on this page, please submit your credit card payment on https://sunquam.memberhub.com/
Your brick order will be finalized once the PTA has received payment.
For additional information, please email [email protected]