Friends of the Terrain Therapy Garden Project
Terrain Therapy Garden's Purpose
There are approximately 220,000 US Veterans in Iowa. Of that group, nearly 50% are 65 years and older. The VA Central Iowa Health Care System has over 35,000 veterans registered for medical service. Older adults are subject to increased mobility issues. Accidental falls, joint replacement, amputation due to diabetes and stroke all impact this group. The VA Central Iowa Health Care System continuously supports these patients, with both in-patient and out-patient programs.
An outdoor terrain therapy garden at VA Central Iowa Health Care System will provide an abundance of benefits for our hospitalized and outpatient Veterans. It will assist in achieving their rehabilitation goals and have a positive impact on the overall well-being of veterans, visitors, and staff.
The VA Central Iowa Health Care System meets Veterans needs with a wealth of talented therapist including, 11 full-time physical therapists, 6 full-time occupational therapists, 4 full-time speech pathologists and 8 full-time recreational therapists. Each therapist serving our Veterans to full capacity, up to 8 sessions per day. In total the therapy staff schedules 1000+ sessions each week. Currently all sessions are held in two gyms at the hospital. The outpatient gym, is in the basement with no windows and lacks ventilation. Both therapy gyms are equipped with efficient equipment to best serve the Veteran's goal. However, no exercise bike, parallel bars, or treadmill can prepare Veterans for life's outdoor terrain throughout the community.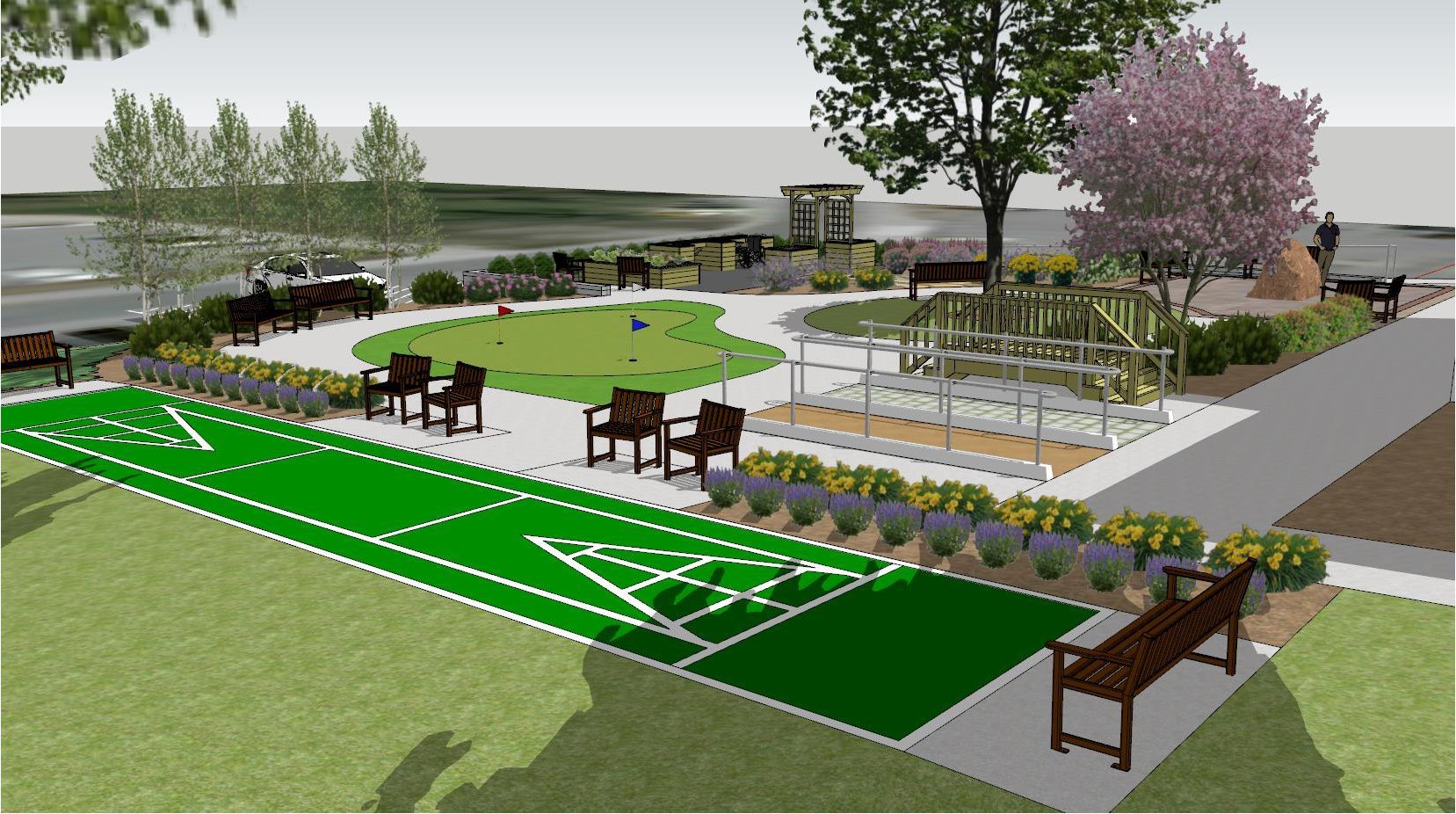 By providing an outdoor space such as a terrain therapy garden, we will ensure our Veterans will be successful when transitioning into independent community living. The garden will encompass a variety of elements including river rock, mulch, sand, gravel, and pavers, all surfaces we face in the community daily. The garden, with just over 8,000 square feet, will be easily accessible from the front entrance of the inpatient building and inviting to outpatients, family and visitors of all kinds to enjoy the peaceful outdoor space. Among the various terrain paths, a putting green, shuffle board court, and outdoor seating will serve as a multifaceted approach to therapeutic journey. The garden will challenge balance, endurance, and provide re-education of key quality of life activities. Additionally, after researching for models elsewhere in the community we found this garden would be first of its kind for Midwest health care systems serving as a template for other Veteran facilities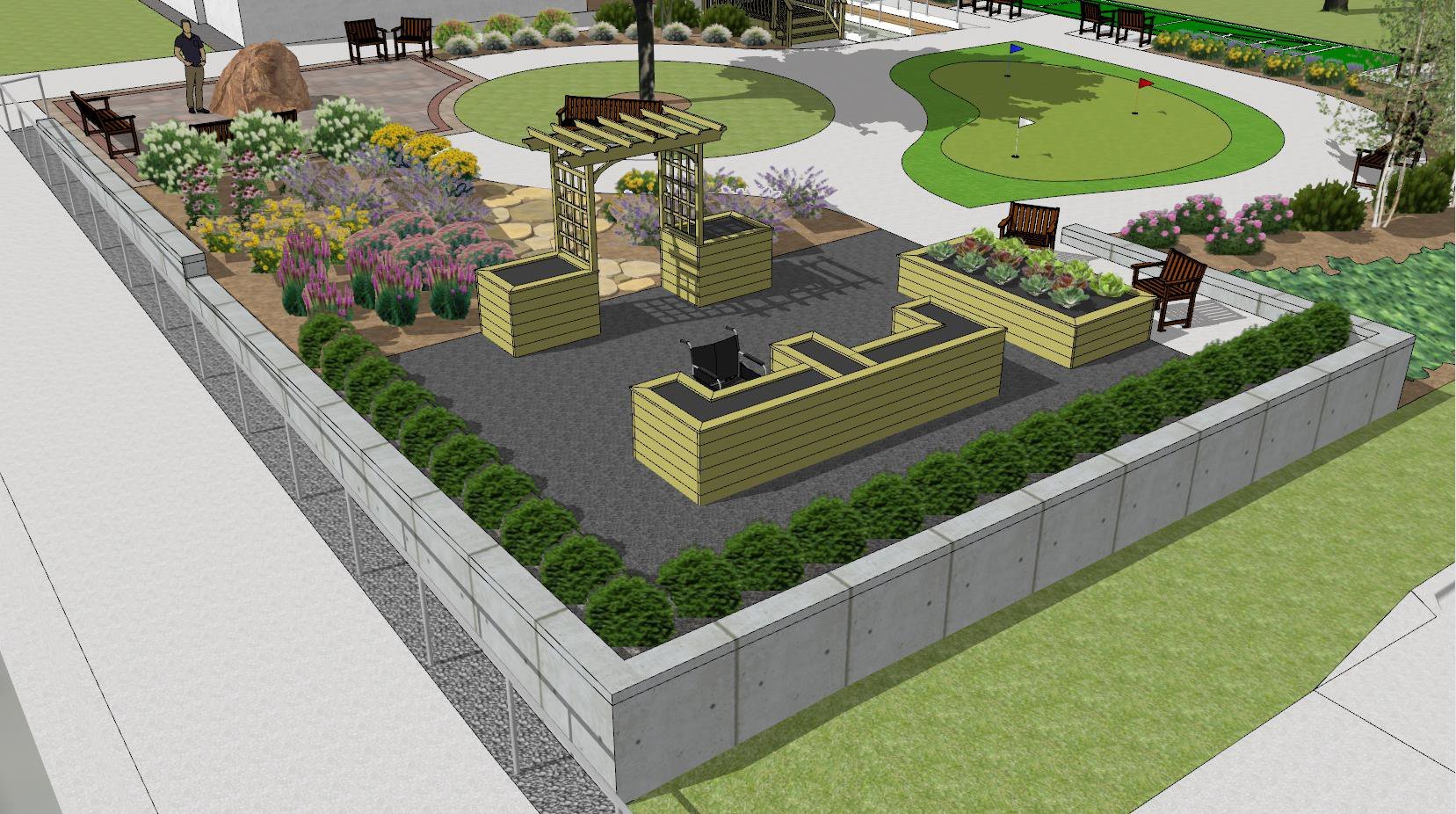 Currently, the inpatient Veterans at VA Central Iowa Health Care System do not have access to a space to provide all the benefits listed above, and by providing this garden, we believe it will enhance our holistic care approach, promote well-being, and improve clinical outcomes.
To highlight the importance of holistic care, emotional and spiritual well-being, a memorial Patriot Rock painted by the well-known artist, Bubba Sorensen, placed in the garden will serve as a destination for reflection and admiration for all men and women who have served honorably.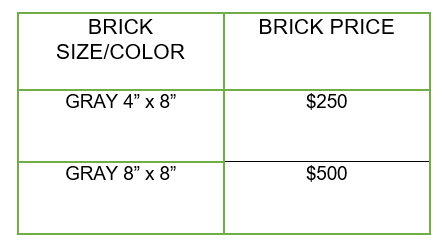 If you have any comments/questions, please contact Mark Lyle at: