National Alumni Association of Stillman College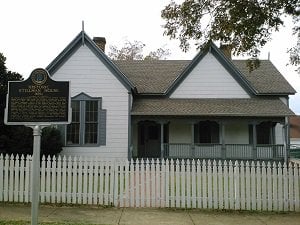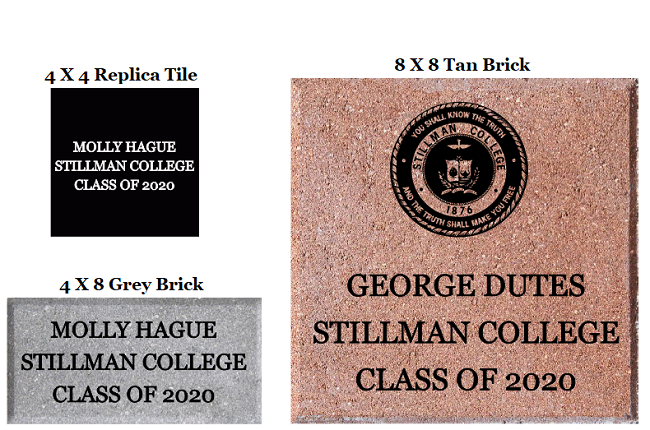 Recommended instructions for bricks:
1. All your text will be centered automatically
2. For 4" x 8" bricks; you have up to three lines of text, 20 spaces per line for text only. If you have a logo, it will be up to 3 lines of text, 15 spaces per line.
3. For 8" x 8" bricks; if you have text only, you can have 6 lines of text.
If you have a logo or clip art, please only use up to 4 lines of text.
We want your logo to look as beautiful as possible.
| | |
| --- | --- |
| Size & Color | Price |
| 4" x 8" brick; colors Grey or Tan | $250.00 |
| 8" x 8"; colors Grey or Tan | $500.00 |
| 4" x 4" Replica Tile | $35.00 |