The Rink of Dreams is a project started by South Indy Youth Hockey (SIYHA), a non-profit youth organization on the near South Side of Indianapolis, in response to an ever growing interest in ice sports. Our goal is to raise 3.5 million dollars towards the construction of a new rink.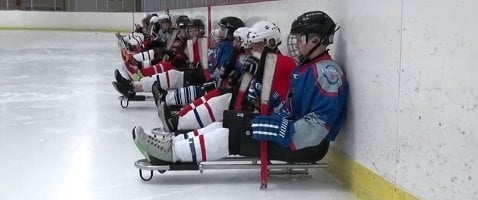 SIYHA and other user groups currently operate out of a facility that is not wheel chair accessible, lacks critical locker room space, provides potentially unsafe staging areas for children, and most importantly, has no additional ice availability.
A new accessible rink would not only solve these issues, but would allow SIYHA the ability to offer new and much needed programs such as a dedicated girls hockey program, sled hockey (a form of hockey for people with ambulatory issues), learn-to- skate programs, STEM programs in coordination with local schools, and many other great programs for kids and adults.
The Sidewalk of Dreams fundraiser will allow you to leave your mark on The Rink of Dreams while helping to fund the project! We're planning to pave the entrance to the rink with specially engraved bricks that our friends and families can purchase and customize their own message.