Unitarian Universalist Church of Bowling Green
Helping our Church and our Gardens
The Unitarian Universalist Church of Bowling Green is raising money for our church and also gathering material for our grounds. The 4"x8" bricks form a path in the kitchen garden, and the 8"x8" ceramic tiles are installed on the wall in the alcove in the Meditation Garden.
You can personalize the bricks and tiles with your message, and for an additional $5, you can select the image you want from the company's library or even upload your own graphic and original artwork. Please feel free to order bricks and tiles to keep at your own home, and there are also 4''x4'' replica tiles available for $15.
You can order and pay on this website, or you can fill out a paper form and pay by check or cash at the church office or mail to UUCBG, 20033 Nashville Road, Bowling Green KY 42101.
For questions please contact Janeen Grohsmeyer at [email protected]
CLIP ART Collection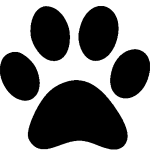 A50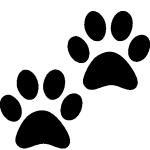 A51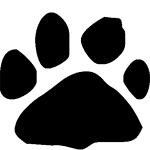 A52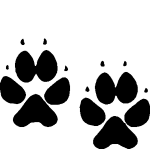 A53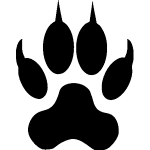 A54

A55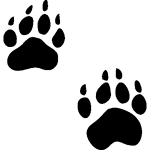 A56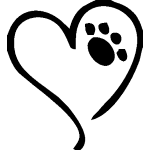 A57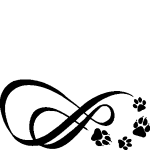 A58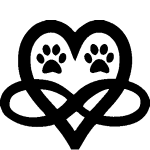 A59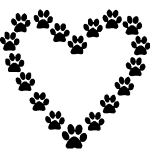 A60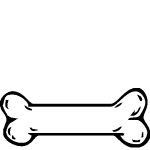 A61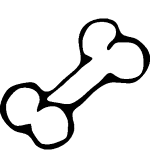 A62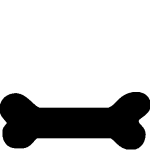 A63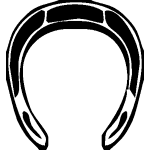 A64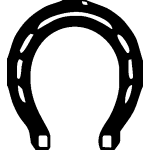 A65

A66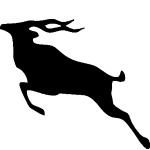 A67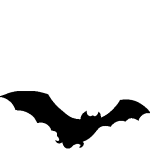 A68

A69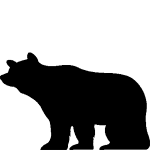 A70

A71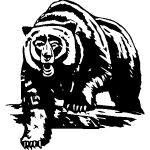 A72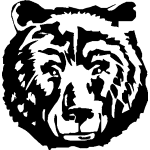 A73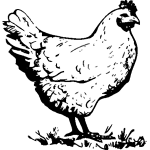 A74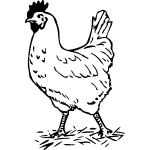 A75

A76

A77

A78

A79

A80

A81

A82

A83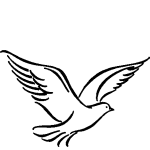 A84

A85

A86

A87

A88

A89

A90

A91

A92

A93

A94

A95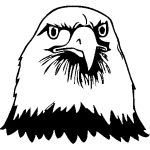 A96

A97

A98

A99

A100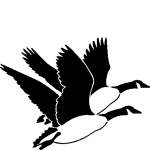 A101

A102

A103

A104

A105

A106

A107

A108

A109

A110

A111

A112

A113

A114

A115

A116

A117

A118

A119

A120

A121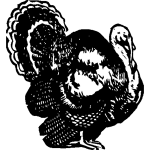 A122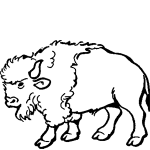 A123

A124

A125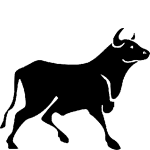 A126

A127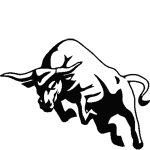 A128

A129

A130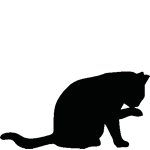 A131

A132

A133

A134

A135

A136

A137

A138

A139

A140

A141

A142

A143

A144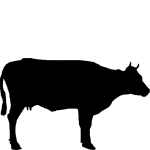 A145

A146

A147

A148

A149

A150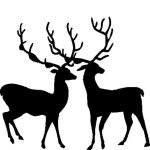 A151

A152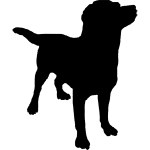 A153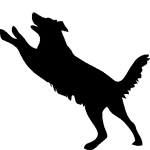 A154

A155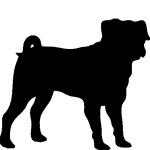 A156

A157

A158

A159

A160

A161

A162

A163

A164

A165

A166

A167

A168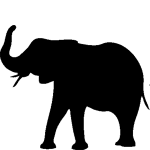 A169

A170

A171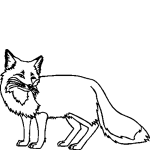 A172

A173

A174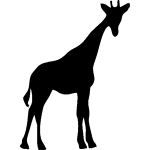 A175

A176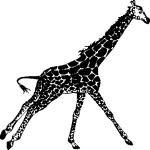 A177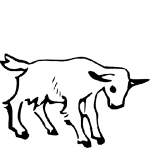 A178

A179

A180

A181

A182

A183

A184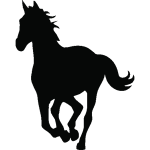 A185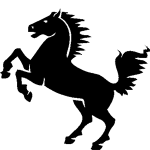 A186

A187

A188

A189

A190

A191

A192

A193

A194

A195

A196

A197

A198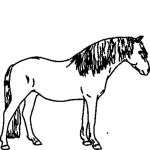 A199

A200

A201

A202

A203

A204

A205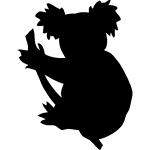 A206

A207

A208

A209

A210

A211

A212

A213

A214

A215

A216

A217

A218

A219

A220

A221

A222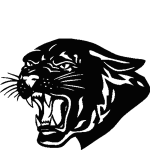 A223

A224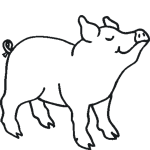 A225

A226

A227

A228

A229

A230

A231

A232

A233

A234

A235

A236

A237

A238

A239

A240

A241

A242

A243

A244

A245

A246

A247

A248

A249

A250

A251

A252

B17

B18

B19

B20

B21

B22

B23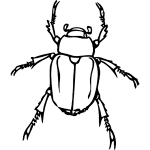 B24

B25

B26

B27

B28

B29

B30

B31

B32

B33

B34

B35

B36

B37

B38

B39

B40

B41

B42

B43

B44

B45

B46

B47

B48

B49

B50

B51

B52

B53

B54

B55

B56

B57

B58

B59

B60

B61

B62

B63

B64

B65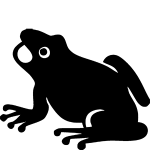 B66

B67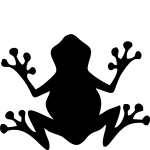 B68

B69

B70

B71

B72

B73

B74

B75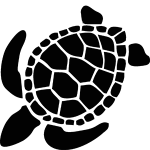 B76

B77

B78

B79

B80

B81

B82

B83

B84

B85

B86

B87

B88

B89

B90

B91

B92

B93

B94

B95

B96

B97

B98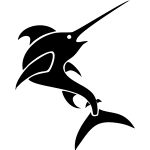 B99

B100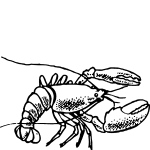 B101

B102

B103

B104

B105

B106

B107

B108

B109

B110

B111

B112

B113

B114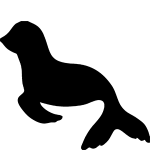 B115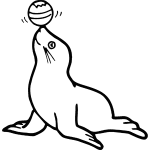 B116

B117

B118

B119

B120

B121

B122

B123

B124

B125

B126

B127

B128

B129

B130

B131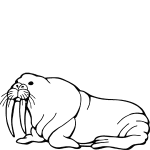 B132

B133

B134

B135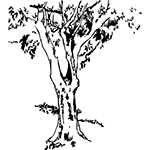 C01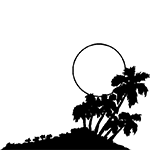 C02

C03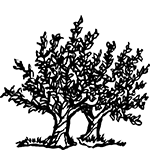 C04

C05

C06

C07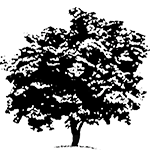 C08

C09

C10

C11

C12

C13

C14

C15

C16

C17

C18

C21

C22

C23
C24

C25

C26

C27

C28

C29

C30

C31

C32

C33

C34

C35

C36

C37

C38

C39

C40

C41

C42

C43

C44

C45

C46

C47

C48

C49

C50

C51

C52

C53

C54

C55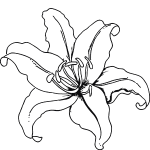 C56

C57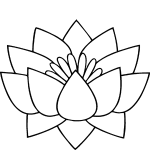 C58

C59

C60

C61

C62

C63

C64

H10

H11

H12

H13

H14

H15

H16

H17

H18

H19

H20

H21

H22

H23

H24

H25

H26

H27

H28

H29

H30

H31

H32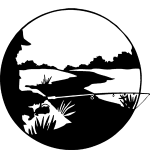 H33

H34

H35

H36

H37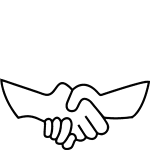 H38

H39

H40

H41

H42

H43

H44

H45

H46

H47

H48

H49

H50

H51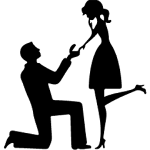 H52

H53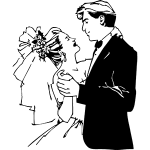 H54

H55

H56

H57

H58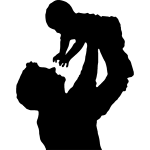 H59

H60

H61

H62

H63

H64

H65

H66

H67
H68

H69

H70

H71

H72

H73
H74

H75

H76

H77

H78

H79

H80

H81

H82

H83

H84

H85
H86

H87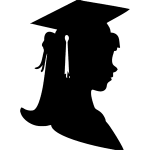 H88

H89

H90

H91

H92

H93

H94

H95

H96

H97

H98

H99

H100

H101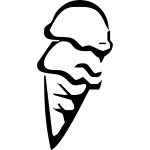 H102

H103

H104

H105

H106

H107

H108

H109

H110

H111

H112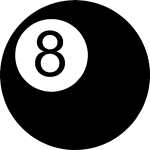 H113

H114

H115

H116

H117

H118

H119

H120

H121

H122

H123

H124

H125

H126

H127

H128

H129

H130

H131

H132

H133

H134

H135

H136

H137

H138

H139

H140

H141

H142

H143

H144

H145

H146

H147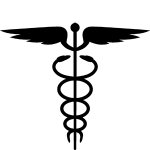 H148

H149

H150

H151

H152

H153

H154

H155

H156

H157

H158

H159

H160

H161

H162

H163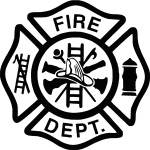 H164

H165

H166

H167

H168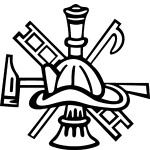 H169

H170

H171
H172

H173

H174

H175

H176

H177

H178

H179

H180

H181

H182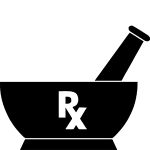 H183

H184

H185

H186

H187

H188

H189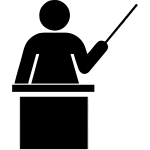 H190

H191

H192

H193

H194

H195

H196

H197

H198

H199

H200

H201

H202

H203

H204

H205

H206

H207

H208

H209

H210

H211

H212

H213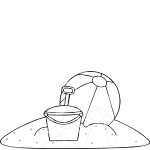 H214

H215

H216

H217

H218

H219

H220

H221
H222

H223

H224

H225

H226

H227

H228

H229
H230

H231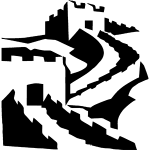 H232

H233

H234

H235

H236
H237

H238

H239

H240

H241

H242

H243

H244

H245

H246

H247

H248

H249

H250

H251

H252

H253

H254

H255

H256

H257

H258

H259

H260

H261

H262

H263

H264

H265

H266

H267

H268

H269

H270

H271

H272

H273

H274

H275

H276

N01

N02

N03
N04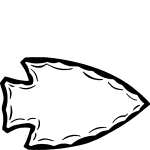 N05

N06

N07

N08

N09

N10

N11

N12

N13

N14

N15

N16

N17
N18

N19

N20

N21

N22

N23

N24

N25

N26

N27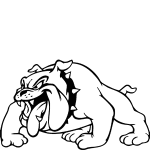 N28

N29

N30

N31
N32

N33

N34

N35

N36

N37

N38

N39

N40

N41

N42

N43

N44

N45

N46

N47

N48

N49

N50

N51

N52

N53

N54

N55

N56

N57

N58
N59

N60

N61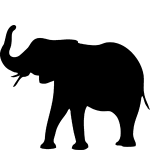 N62

N63

N64

N65

N66

N67

N68

N69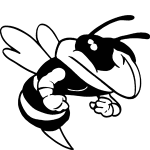 N70

N71

N72

N73

N74

N75

N76

N77

N78

N79

N80

N81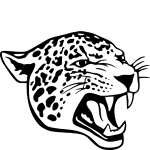 N82

N83

N84

N85

N86

N87

N88

N89
N90

N91

N92

N93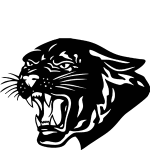 N94

N95

N96

N97

N98

N99

N100

N101

N102

N103

N104
N105

N106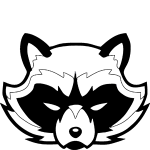 N107

N108

N109

N110

N111

N112

N113

N114

N115

N116
N117
N118

N119

N120

N121

N122

N123

N124

N125

N126

N127

N128

N129

N130

N131

N132

N133

N134

N135

N136

N137

P51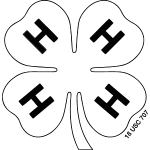 P52

P53

P54

P55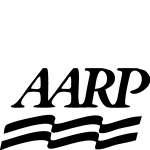 P56

P57

P58

P59

P60

P61

P62

P63

P64

P65

P66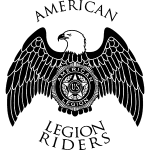 P67

P68

P69

P70

P71

P72

P73

P74

P75
P76

P77

P78

P79

P80

P81

P82

P83

P84

P85

P86

P87

P88

P89

P90

P91

P92

P93

P94

P95

P96

P97

P98

P99

P100

P101

P102

P103

P104

P105

P106

P107

P108

P109

P110

P111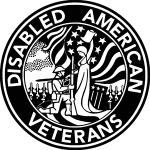 P112

P113

P114

P115

P116

P117

P118

P119

P120

P121

P122

P123

P124

P125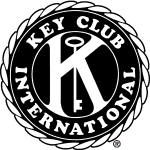 P126

P127

P128

P129

P130
P131

P132

P133
P134

P135

P136

P137

P138

P139

P140

P141

P142

P143

P144

P145

P146

P147

P148

P149

P150

P151

P152

P153

P154

P155

P156

P157

P158

P159

P160

P161

P162

P163

P164

P165

P166

P167

P168

P169

P170

P171

P172

P173

P174

P175

P176

P177

P178

P179

P180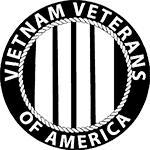 P181

P182

P183

P184

P185

P186

P187

P188

P189

P190

P191

P192

Q01

Q02

Q03

Q04

Q05

Q06

Q07

Q08

Q09

Q10

Q11

Q12

Q13

Q14

Q15

Q16

Q17

Q18

Q19

Q20

Q21

Q22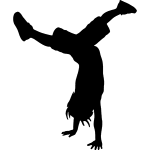 Q23

Q24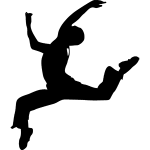 Q25

Q26

Q27

Q28

Q29

Q30

Q31

Q32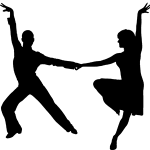 Q33

Q34

Q35

Q36

Q37

Q38

Q39

Q40

Q41

Q42

Q43

Q44

Q45

Q46
Q47
Q48

Q49

Q50

Q51

Q52

Q53

Q54

Q55

Q56

Q57

Q58

Q59

Q60

Q61

Q62

Q63

Q64

Q65

Q66

Q67

Q68

Q69

Q70

Q71

Q72

Q73

Q74

Q75

Q76

Q77

Q78

Q79

Q80

Q81

Q82

Q83

Q84

Q85

Q86

Q87

Q88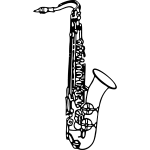 Q89

Q90

Q91

Q92

Q93

Q94

Q95

Q96

Q97

Q98

Q99

Q100

Q101

Q102

Q103

Q104

Q105

Q106

Q107

Q108

Q109

Q110

Q111

Q112

Q113

Q114

Q115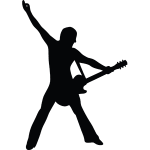 Q116

Q117

Q118

Q119

Q120

Q121

Q122

R01

R02

R03

R04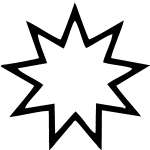 R05

R06

R07

R08

R09

R10

R11

R12

R13

R14

R15

R16

R17

R18

R19

R20

R21

R22

R23

R24

R25

R26

R27

R28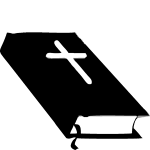 R29

R30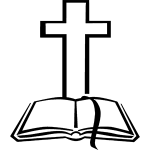 R31

R32

R33

R34

R35

R36

R37

R38

R39

R40

R41

R42

R43

R44

R45
R46

R47

R48

R49

R50

R51

R52

R53

R54

R55

R56

R57

R58

R59

R60

R61

R62

R63

R64

R65

R66

R67

R68

R69

R70

R71

R72

R73

R74

R75

R76

R77

R78

R79

R80

R81

R82

R83

R84

R85

R86

R87

R88

R89

R90

R91

R92

R93

R94

R95

R96

R97

R98

R99

R100

R101

R102

R103

R104

R105

R106

R107

R108

R109

R110

R111
R112

R113

R114

R115

R116

R117

R118

R119

R120

R121

R122

R123

R124

R125

R126

R127

R128

R129

R130

R131

R132

R133

R134

R135

R136

R137

R138

R139

R140
R141

R142

R143

R144

R145

R146
R147

R148

R149

R150

R151

R152

R153

R154

R155

R156
R157

R158

R159

R160

R161

R162

R163

R164

R165

R166

R167

R168

R169

R170

R171

R172

R173

R174

R175

R176

R177

R178

R179

R180

R181

R182

R183

R184

R185

R186

R187

R188

R189

R190

R191

R192

R193

R194

R195

R196

R197

R198

R199

R200

R201

R202

R203

R204

R205

R206

R207

R208

R209

R210

R211

R212

R213

R214

R215

R216

R217

R218

R219

R220

R221

R222

R223

R224

R225

R226

R227

R228

R229

R230

R231

R232

R233

R234

R235

R236

R237

R238

R239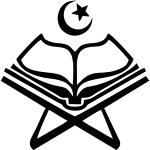 R240

R241

R242

R243

R244

R245

R246

R247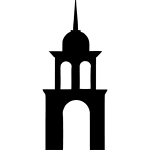 R248

R249

R250

R251

R252

R253

R254

R255

R256

R257

R258

R259

R260

R261
R262

R263

R264

R265

R266

R267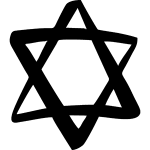 R268

R269

R270

R271

R272

R273

R274

R275

R276

R277

R278

R279

R280

R281

R282

R283

R284

R285

R286

R287

R288

S01

S02

S03

S04

S05

S06

S07

S08

S09

S10

S11

S12

S13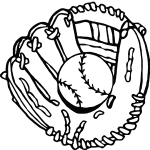 S14

S15

S16

S17

S18

S19

S20

S21

S22

S23

S24

S25

S26

S27

S28

S29

S30

S31

S32

S33

S34

S35

S36

S37

S38

S39

S40

S41

S42

S43

S44

S45

S46

S47

S48

S49

S50

S51

S52

S53

S54

S55

S56

S57

S58

S59

S60
S61

S62

S63

S64

S65

S66

S67

S68

S69

S70

S71

S72

S73

S74

S75

S76

S77

S78

S79

S80

S81

S82

S83

S84

S85

S86

S87

S88

S89

S90

S91

S92

S93

S94

S95

S96

S97

S98

S99

S100

S101

S102

S103

S104

S105

S106

S107

S108

S109

S110

S111

S112

S113

S114

S115

S116

S117

S118

S119

S120

S121

S122

S123

S124

S125

S126

S127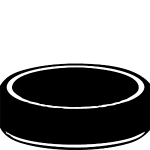 S128

S129

S130

S131

S132

S133

S134

S135

S136

S137

S138

S139

S140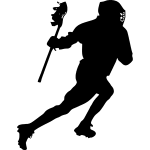 S141

S142

S143

S144

S145

S146

S147

S148

S149

S150

S151

S152

S153

S154

S155

S156

S157

S158

S159

S160

S161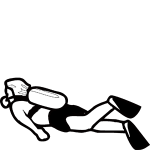 S162

S163

S164

S165

S166

S167

S168

S169

S170

S171

S172

S173

S174

S175

S176

S177

S178

S179

S180

S181

S182

S183

S184

S185

S186

S187

S188

S189

S190

S191

S192

S193

S194
S195

S196

S197

S198

S199

S200

S201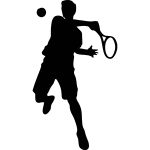 S202

S203

S204

S205

S206
S207

S208

S209

S210

S211

S212

S213

S214

S215

S216

S217

S218

S219

S220

S221

S222

S223

S224

S225

S226

S227

S228

S229

S230

S231

S232

S233

S234

S235

S236

S237

S238

S239

S240

S241

T01

T02

T03

T04

T05

T06

T07

T08

T09

T10

T11

T12

T13

T14

T15

T16

T17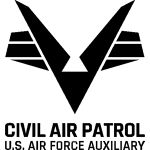 T18

T19

T20

T21

T22

T23

T24

T25

T26

T27

T28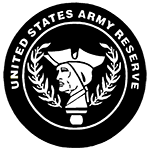 T29

T30

T31

T32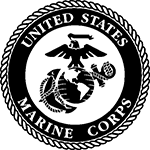 T33

T34

T35

T36

T37

T38

T39

T40

T41

T42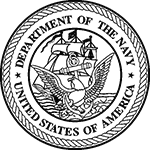 T43

T44

T45

T46

T47

T48

T49

T50

T51

T52

T53

T54

T55

T56

T57

T58

T59

T60

T61

T62

T63

T64

T65

T66
T67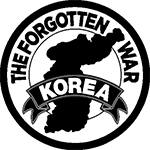 T68

T69

T70

T71

T72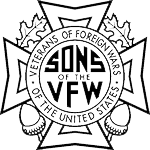 T73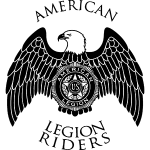 T74

T75

T76

T77

T78

T79

T80

T81

T82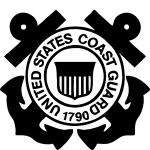 T83

T84

T85

T86

T87

T88

T89

T90

T91

T92

T93

T94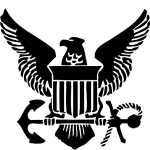 T95

T96

T97

T98

T99

T100

T101

T102

T103

T104

T105

T106

T107

T108

T109

T110

T111

T112

T113

T114

T115

T116

T117

T118

T119

T120

T121

T122

T123

T124

T125

U01

U02

U03

U04

U05

U06

U07

U08

U09

U10

U11

U12

U13

U14

U15

U16

U17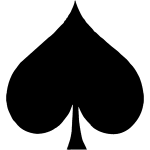 U18
U19

U20

U21

U22

U23

U24

U25

U26

U27

U28

U29

U30

U31

U32

U33

U34

U35

U36

U37

U38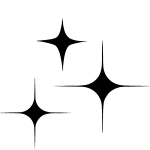 U39

U40

W01

W02

W03

W04

W05

W06

W07

W08

W09

W10

W11

W12

W13

W14

W15

W16

W17

W18

W19

W20

W21

W22

W23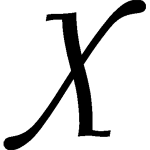 W24

W25

W26

W27

W28

W29

W30

W31

W32

W33

W34

W35

W36

W37

W38

W39

W40

W41

W42

W43

W44

W45

W46

W47

W48

W49

W50

W51

W52

X01

X02

X03

X04

X05

X06

X07
X08

X09

X10

X11

X12

X13

X14

X15

X16

X17

X18

X19

X20

X21

X22

X23

X24

Y01

Y02

Y03

Y04

Y05

Y06

Y07

Y08
Y09

Y10

Y11

Y12

Y13

Y14

Y15

Y16

Y17

Y18

Y19

Y20

Y21

Y22

Y23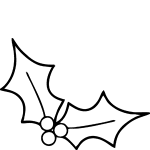 Y24

Y25

Y26

Y27

Y28

Y29

Y30

Y31

Y32

Y33

Y34

Y35

Y36

Y37

Y38

Y39

Y40

Y41

Y42

Y43

Y44

Y45

Y46

Y47

Y48

Y49

Y50

Y51

Y52

Y53

Y54

Y55

Y56

Y57

Y58

Y59

Y60

Y61

Y62

Y63

Y64

Y65

Y66

Y67

Y68

Y69

Y70

Y71

Y72

Y73

Y74

Y75

Y76

Y77

Y78

Y79

Y80

Y81

Y82

Y83

Y84

Y85

Y86

Y87

Y88

Y89

Y90

Y91

Y92

Y93

Y94

Y95

Y96

Y97

Y98

Y99

Y100

Y101

Y102

Y103

Y104

Y105

Y106

Y107

Y108

Y109

Y110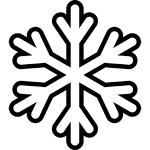 Y111

Y112

Y113

Y114

Y115

Y116

Y117

Z1001 ACD2

Z1002 ACD3

Z1003ACD4

Z1004 ACD

Z1005 ACD Standing

Z1006 ACD Puppy Down

Z1007 Adult Bullmastiff

Z1008 Affenpinscher

Z1009 Afghan

Z1010 Afghan 2

Z1011 Afghan 3

Z1012 Akita

Z1013 Akita Puppy

Z1014 Aire

Z1015 Alaskan Malamute

Z1016 American Bulldog

Z1017 Am Bulldog Hd

Z1018 Amesk

Z1019 Amesk

Z1020 Am Fox Hound

Z1021 Am Staff Head

Z1022 Am Water

Z1023 Anatolian

Z1024 Anatolian Head

Z1025 Anatolian Head 2

Z1026 Aussie

Z1027 Aussie Head

Z1028 B & T Coon

Z1029 Basenji

Z1030 Basenji Head

Z1031 Basset Head

Z1032 Basset

Z1033 Bat Dobberman

Z1034 BC2

Z1035 B Collie

Z1036 Bdf- Head2

Z1037 Beagle

Z1038 Beagle 2
Z1039 Beagle 3

Z1040 Bearded

Z1041 Beardie

Z1042 Beauceron

Z1043 Bedngtn

Z1044 Belmal

Z1045 Belmal

Z1046 Belterv2

Z1047 Belterv4

Z1048 Belterv

Z1049 BernPup

Z1050 Biblack

Z1051 Black Russian Terrier

Z1052 BldHnd2

Z1053 BLDHND

Z1054 BLKDANE

Z1055 BLKTRI

Z1056 Bloodhound-Sniff

Z1057 Blumerle

Z1058 bone1

Z1059 bone-6

Z1060 bone-silhoutte

Z1061 BORDCOLL

Z1062 BORDTER

Z1063 BORZOI2

Z1064 BORZOI

Z1065 Boston
Z1066 Boston2

Z1067 Boston Stand

Z1068 BOUV2

Z1069 BOUV3

Z1070 BOUV

Z1071 BOXER4

Z1072 Boykin Spaniel Head

Z1073 Brussels Griffon

Z1074 Bulldog Head

Z1075 Bulldog 2

Z1076 Bullmastiff Head

Z1077 Bullmastiff Head 2

Z1078 BW-BDF-Sit

Z1079 Canaan

Z1080 Cavalier Jumping

Z1081 Chihuahua Down

Z1082 Chihuahua Head

Z1083 Chow

Z1084 Chow HD

Z1085 Clumber

Z1086 Clumber-down

Z1087 CockaPoo1

Z1088 Cocker

Z1089 Cocker Pup

Z1090 Cocker Pup 2

Z1091 Collie

Z1092 Collie Hd

Z1093 Collie Head 2

Z1094 Collie Head 3

Z1095 Coonhound HD

Z1096 Cotond

Z1097 Coton-de-Tular

Z1098 CURLY

Z1099 DACH2

Z1100 DACH4

Z1101 Dach Head

Z1102 Dalmatian Head

Z1103 Dalmatian

Z1104 Dalmatian Pup

Z1105 Dandie Dinmont

Z1106 Dane gaiting

Z1107 Doberman

Z1108 Doberman News

Z1109 Doberman Hd

Z1110 Dogue-de Bordeaux

Z1111 Dumbell

Z1112 Dwnakita

Z1113 ENGCKR2

Z1114 ENGCKR

Z1115 ENGFOXHN

Z1116 English-Mastiff-Head

Z1117 English Mastiff Stand

Z1118 English Shepherd

Z1119 English Toy

Z1120 Eng Set HD

Z1121 ENGSET

Z1122 ENG SPR

Z1123 ENG SPR HD

Z1124 ENG TOY

Z1125 Field

Z1126 Finnish

Z1127 Flatcoat

Z1128 FlatCoat- Retriever

Z1129 French Bulldog Sit

Z1130 French Bulldog

Z1131 French Bulldog Stand

Z1132 Frisbee

Z1133 German Pins

Z1134 German Shepherd

Z1135 German Stand

Z1136 German Head

Z1137 German Head2

Z1138 German Rescue

Z1139 Glen of Imaal Terrier

Z1140 Golden Retriever

Z1141 Goldens

Z1142 Golden Stack

Z1143 Golden

Z1144 Golden Pup

Z1145 Golden Run

Z1146 Gordon HD

Z1147 Gordon

Z1148 Greyhound

Z1149 Greyhound Head

Z1150 Greyhound Run

Z1151 Great Dane

Z1152 Great Swiss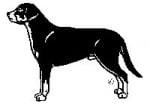 Z1153

Z1154 Great Swiss 2

Z1155 Great Swiss Point

Z1156 Harrier

Z1157 Havanese

Z1158 Ibizan

Z1159 Irish

Z1160 Irish Head

Z1161 IRWater

Z1162 IRWolf

Z1163 IRWolf 2

Z1164 Italian

Z1165 JRT down

Z1166 KEESHND

Z1167 KEESPUP

Z1168 Kerry Beagle

Z1169 KOMONDR

Z1170 KUVASZ

Z1171 LAB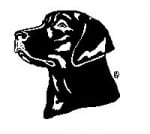 Z1172 LAB BLACK

Z1173 LAB HD

Z1174 Lab Sit

Z1175 Lab Pup

Z1176 Lab Yellow

Z1177 LHASA

Z1178 LHASA APSO

Z1179 Low Chen

Z1180 Low Chen 2

Z1181 Maltese

Z1182 Maltese

Z1183 Mini Pincher

Z1184 Norelk

Z1185 Norwich

Z1186 Nova Scotia Duck Trolling

Z1187 Bulldog

Z1188

Z1189 Old English SheepDog

Z1190 Olde English Bulldog

Z1191 OtterHND

Z1192 Parsons - Terrier

Z1193 Parti

Z1194 Paws

Z1195 Paws 2

Z1196 PBVG2

Z1197 PBVG

Z1198 PEKE

Z1199 Pharaoh

Z1200 PHARH

Z1201 Playful - Cavalier

Z1202 Pointer

Z1203 Polishl

Z1204 Polish Lowland Sheepdog

Z1205 Pomeranian Head

Z1206 Poodle

Z1207 Poodle 2

Z1208 Poodle 3

Z1209 Poodle Head

Z1210 Poodle 4

Z1211 Poodle Head 2

Z1212 Puggle Head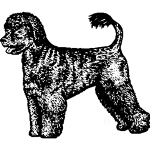 Z1213 PWD2

Z1214 PWD

Z1215 Pyrenean- Shepherd

Z1216 Rattersit

Z1217 RCollie

Z1218 Redbone- Coonhound

Z1219 Red-White-Irish Setter

Z1220 Ret Bird

Z1221 RetGold4

Z1222 RETGold

Z1223 Rhodesian Head 2

Z1224 Ridge Head

Z1225 Ridge

Z1226 Rottweiller

Z1227 Rottweiller

Z1228 Rottweiller Hd

Z1229 Run Grey

Z1230 Running Whippet

Z1231 Saluki2

Z1232 Saluki

Z1233 Sammy 3

Z1234 SAR

Z1235 Schipp

Z1236 Schipp 2

Z1237 SCHN2

Z1238 Scotdeer

Z1239 Sealy2

Z1240 Seeing- Eye-Dog

Z1241 Sharpei

Z1242 Sharpup

Z1243 Sheltie5

Z1244 Sheltie 6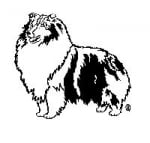 Z1245

Z1246 Shetldm

Z1247 ShetlHd

Z1248 Shiba

Z1249 Shiba

Z1250 Shihtzu2

Z1251 Silky 2

Z1252 SM Collie

Z1253 SMTHFox

Z1254 South African Mastiff

Z1255 Spinone Italiano

Z1256 StBern

Z1257 STDSCHN

Z1258 Sussex

Z1259 Swedish- Vallhund

Z1260 Tibspan2

Z1261 Tinspan3

Z1262 TibTerr

Z1263 TibTerr2

Z1264 Toy Fox Terrier

Z1265 Vizsla2

Z1266 Vizsla

Z1267 WC-Card

Z1268 WC-Pemb2

Z1269 Wc- Pemb3

Z1270 WC-Pemb

Z1271 Weim

Z1272 Weim2

Z1273 Weim- Stand2

Z1274 WELSPR

Z1275 WESTIE 3

Z1276 WESTIE

Z1277 Whiphd

Z1278 Whiphd3

Z1279 Whippet2

Z1280 Whippet

Z1281 Whippet Head 2

Z1282 White Bull Terrier

Z1283 Wire Fox Terrier

Z1284 WPGRFN

Z1285 WPoint

Z1286 Yorkie 2

Z1287 Yorkie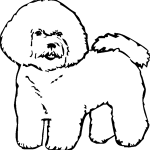 Z1288 BichonFrise1

Z1289 BichonFrise2

Z1290 Flatcoat

Z2001 Abyssinian

Z2002 American Bobtail

Z2003 American Curl

Z2004 American Shorthair

Z2005 Arabian Wildcat

Z2006 Balinese

Z2007 Bengal

Z2008 Birman Sitting

Z2009 British Shorthair

Z2010 Burmese

Z2011 Cornish Rex

Z2012 Kitten

Z2013 Maine Coon

Z2014 Persian Head

Z2015 Persian Sitting

Z2016 Persian

Z2017 Russian Blue Head

Z2018 Scottish Fold

Z2019 Siamese

Z2020 Siamese Sit

Z2021 Siberian

Z2022 Somali

Z2023 Tabby

Z2024 Turkish Van

Z3001 Dolphin Fish

Z3002 Grouper

Z3003 King Mackerel

Z3004 SailFish

Z3005 Wahoo

Z3006 Yellow Fin Tuna

Z4001 American Bashire Curly

Z4002 American Saddlebred

Z4003 Am Saddlebred Head

Z4004 Andulasian

Z4005 Anglo Norman

Z4006 Appaloosa

Z4007 Arab Hackney

Z4008 Arabian

Z4009 Arabian Stand

Z4010 Barrel

Z4011 Black Stallion Hd

Z4012 Clydesdale

Z4013 Connemara Pony

Z4014 Falabella

Z4015 Freisian

Z4016 Freisian Head

Z4017 Mare Head

Z4018 Pinto

Z4019 SaddleHorse

Z4020 Horseshoe

Z4021 Horseshoe 2

Z4022 Horseshoe 3

Z5001 Californian

Z5002 Champagne Dargent

Z5003 Dutch

Z5004 Dwarf Hotot

Z5005 English Spot

Z5006 Rex-BW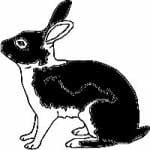 Z5007 Tan

Z6001 Bee

Z6002 Bee 2

Z6003 Butterfly

Z6004 Butterfly 2

Z6005 Eagle

Z6006 Ferret

Z6007 Frog

Z6008 Gecko

Z6009 Guinea Pig

Z6010 Hampshire Hog

Z6011 Hereford

Z6012 Llama

Z6013 Mouse

Z6014 Snake

Z6016 Turtle