University Unitarian Universalist Society
Help create our Pathway to Mortgage Relief!
Leave a lasting imprint!

You can be part of our "pathway to mortgage freedom" - the walkway between the main church building and the religious education building. Have your name or message memorialized in a permanent recognition of your contribution.
For a $100 contribution, each 4" X 8" red brick will accommodate up to 3 rows of 20 characters each (letters, numbers or spaces included).
Or, if you want a logo, there is room for only 15 characters per line. You can see some logos on this website when you sign in to place an order, or you can use any online clip art that is in pdf, tif, gif, or jpeg format. Logos add $15 to the price.
You can celebrate an event or special occasion, recognize loved ones or family members, other significant people in your life, a pet, or even a favorite quote or saying. Your brick will be permanently engraved in the history of our society.
The ordering can be done all online. When you have filled in the 1st page of the order form, it will forward to the 2nd page to fill in the details of your order. You can see exactly how your brick will look! You can use either a credit card, pay pal, or write a check to UUUS and give it to Carol, our administrator. Be sure to let me or Carol know when you have placed an order - even an online order.
If you prefer not to order online, I'll be happy to help you. I am available via email, text, or phone, or you can see me on a Sunday morning with your order ready to go and have a check with you.
Contact Kathy Cowden: 407-230-7473, or [email protected]
Engraving is guaranteed for the life of the brick, and all contributions are tax-deductible!
CLIP ART
UUUS01

A01

A02

A03

A04

A05

A06

A07

A08

A09

A10

A11
A12

A13

A14

A15

A16

A17

A18

A19

A20

A21
A22

A23

A24

A25

A26

A27

A28

A29

A30

A31

A32

A33

A34

A35

A36
A37

A38

A39

A40

A41

A42

A43

A44

A45

A46
A47

B01

B02

B03

B04

B05

B06

B07

B08

B09

B10

B11

B12

B13

B15

B16

C01

C02

C03

C04

C05

C06

C07

C08

C09

C10

C11

C12

C13

C14

C15

C16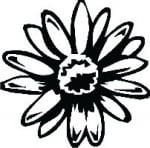 C17

C18

C21

C22

C23

C24

C25

C26

C27

C28

C29

C30

C31

C32
C33

C34

C35

C36

C37

C38

C39

C40
C41

C42

D01

D02

D03

D04

D05

D06

D07

D08

D09

E01
E02

E03

E04

E05

E06

E07

E08

E09

F01

F02

F03

F04

F05

F06

F07

F08

F09

F10

F11

F12

F13

F14

F15

F16

F17

F18

F19
F20

F21

F22
F23

F24

F25

F26

F27

F28

F29

F30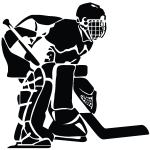 F31

F32

F33

F34

F35

F36

F37

F38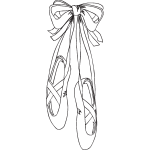 F39

F40

F41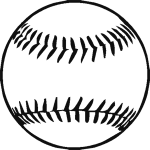 F42

G01

G02

G03

G04

G05

G06

G07

G08

G09

G10

G11

G12

G13

G14

G15

G16

H01

H02

H03

H04

H05

H06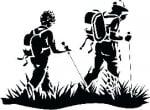 H07

H08

H09

J01

J02

J03

J04

J05

J06

J07

J08

J09

J10

J11

J12

J13

J14

K01

K02

K03

K04

K05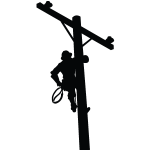 K06

K07

K08

K09

K10

K11

K12

K13

K14

K15

K16

K17

K18

K19

K20

K21

K22

K23

K24

K25

K26

K27

K28

K29

K30

K31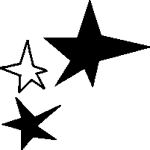 K32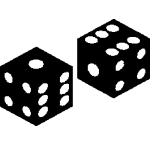 K33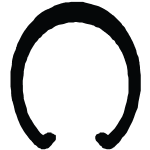 K34

K35

K36

K37

K38

K39

K40

K41

K42

K43

K44

K45

K46

K47

K48

K49

K50

L01

L02

L03

L04
L05

L06

L07

L08

L09

L10

L11

L12

L13
L14

L15

L16

L17

L18

L19

L20

L21

L22

L23

L24

L25

L26

L27

L28
L29
L30

L31

L32
L33

L34
L35
L40

L41

L42

L43

L44

M01

M02

M03

M04
M05

M06

M07

M08

M09

M10

M11
M12

M13

M14

M15

M16

M17

M18

M19

M20

M21

M22

M23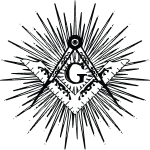 M24

M25

M26

M27
M28
M29
M30
M31

M32

M33

M34
M35

M36

M37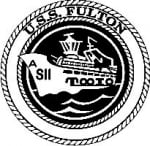 M38

M39

M40
M41

M42

M43

M44

M45
M46

M47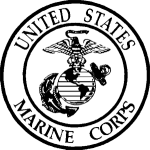 M48
M49

Z1001 ACD2

Z1002 ACD3

Z1004 ACD

Z1005 ACD Standing

Z1006 ACD Puppy Down

Z1007 Adult Bullmastiff

Z1008 Affenpinscher

Z1009 Afghan

Z1010 Afghan 2

Z1011 Afghan 3

Z1012 Akita

Z1013 Akita Puppy

Z1014 Aire

Z1015 Alaskan Malamute

Z1016 American Bulldog

Z1017 Am Bulldog Hd

Z1018 Amesk

Z1019 Amesk

Z1020 Am Fox Hound

Z1021 Am Staff Head

Z1022 Am Water

Z1035 B Collie

Z1036 Bdf- Head2

Z1037 Beagle

Z1038 Beagle 2
Z1039 Beagle 3

Z1040 Bearded

Z1044 Belmal

Z1045 Belmal

Z1046 Belterv2

Z1047 Belterv4

Z1048 Belterv

Z1049 BernPup

Z1050 Biblack

Z1051 Black Russian Terrier

Z1052 BldHnd2

Z1053 BLDHND

Z1054 BLKDANE

Z1055 BLKTRI

Z1056 Bloodhound-Sniff

Z1057 Blumerle

Z1058 bone1

Z1059 bone-6

Z1060 bone-silhoutte

Z1061 BORDCOLL

Z1062 BORDTER

Z1063 BORZOI2

Z1064 BORZOI

Z1065 Boston
Z1066 Boston2

Z1067 Boston Stand

Z1068 BOUV2

Z1069 BOUV3

Z1070 BOUV

Z1071 BOXER4

Z1072 Boykin Spaniel Head

Z1073 Brussels Griffon

Z1074 Bulldog Head

Z1075 Bulldog 2

Z1076 Bullmastiff Head

Z1077 Bullmastiff Head 2

Z1078 BW-BDF-Sit

Z1079 Canaan

Z1080 Cavalier Jumping

Z1081 Chihuahua Down

Z1082 Chihuahua Head

Z1083 Chow

Z1084 Chow HD

Z1085 Clumber

Z1086 Clumber-down

Z1087 CockaPoo1

Z1088 Cocker

Z1089 Cocker Pup

Z1090 Cocker Pup 2

Z1091 Collie

Z1092 Collie Hd

Z1093 Collie Head 2

Z1094 Collie Head 3

Z1095 Coonhound HD

Z1096 Cotond

Z1097 Coton-de-Tular

Z1098 CURLY

Z1099 DACH2

Z1100 DACH4

Z1101 Dach Head

Z1102 Dalmatian Head

Z1103 Dalmatian

Z1104 Dalmatian Pup

Z1105 Dandie Dinmont

Z1106 Dane gaiting

Z1107 Doberman

Z1108 Doberman News

Z1109 Doberman Hd

Z1110 Dogue-de Bordeaux

Z1111 Dumbell

Z1112 Dwnakita

Z1113 ENGCKR2

Z1114 ENGCKR

Z1115 ENGFOXHN

Z1116 English-Mastiff-Head

Z1117 English Mastiff Stand

Z1118 English Shepherd

Z1119 English Toy

Z1120 Eng Set HD

Z1121 ENGSET

Z1122 ENG SPR

Z1123 ENG SPR HD

Z1124 ENG TOY

Z1125 Field

Z1126 Finnish

Z1127 Flatcoat

Z1128 FlatCoat- Retriever

Z1129 French Bulldog Sit

Z1130 French Bulldog

Z1131 French Bulldog Stand

Z1132 Frisbee

Z1133 German Pins

Z1134 German Shepherd

Z1135 German Stand

Z1136 German Head

Z1137 German Head2

Z1138 German Rescue

Z1139 Glen of Imaal Terrier

Z1140 Golden Retriever

Z1141 Goldens

Z1142 Golden Stack

Z1143 Golden

Z1144 Golden Pup

Z1145 Golden Run

Z1146 Gordon HD

Z1147 Gordon

Z1148 Greyhound

Z1149 Greyhound Head

Z1150 Greyhound Run

Z1151 Great Dane

Z1152 Great Swiss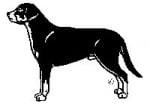 Z1153

Z1154 Great Swiss 2

Z1155 Great Swiss Point

Z1156 Harrier

Z1157 Havanese

Z1158 Ibizan

Z1159 Irish

Z1160 Irish Head

Z1161 IRWater

Z1162 IRWolf

Z1163 IRWolf 2

Z1164 Italian

Z1165 JRT down

Z1166 KEESHND

Z1167 KEESPUP

Z1168 Kerry Beagle

Z1169 KOMONDR

Z1170 KUVASZ

Z1171 LAB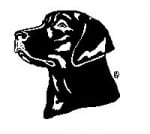 Z1172 LAB BLACK

Z1173 LAB HD

Z1174 Lab Sit

Z1175 Lab Pup

Z1176 Lab Yellow

Z1177 LHASA

Z1178 LHASA APSO

Z1179 Low Chen

Z1180 Low Chen 2

Z1181 Maltese

Z1182 Maltese

Z1183 Mini Pincher

Z1184 Norelk

Z1185 Norwich

Z1186 Nova Scotia Duck Trolling

Z1187 Bulldog

Z1189 Old English SheepDog

Z1190 Olde English Bulldog

Z1191 OtterHND

Z1192 Parsons - Terrier

Z1193 Parti

Z1194 Paws

Z1195 Paws 2

Z1196 PBVG2

Z1197 PBVG

Z1198 PEKE

Z1199 Pharaoh

Z1200 PHARH

Z1201 Playful - Cavalier

Z1203 Polishl

Z1205 Pomeranian Head

Z1206 Poodle

Z1207 Poodle 2

Z1208 Poodle 3

Z1209 Poodle Head

Z1210 Poodle 4

Z1211 Poodle Head 2

Z1212 Puggle Head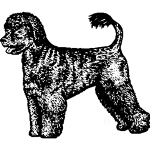 Z1213 PWD2

Z1214 PWD

Z1228 Rottweiller Hd

Z1229 Run Grey

Z1233 Sammy 3

Z1234 SAR

Z1235 Schipp

Z1236 Schipp 2

Z1237 SCHN2

Z1239 Sealy2

Z1240 Seeing- Eye-Dog

Z1241 Sharpei

Z1242 Sharpup

Z1243 Sheltie5

Z1244 Sheltie 6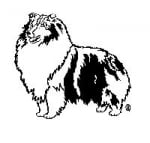 Z1245

Z1248 Shiba

Z1267 WC-Card

Z2004 American Shorthair

Z2005 Arabian Wildcat

Z2006 Balinese

Z2008 Birman Sitting

Z2009 British Shorthair

Z2019 Siamese

Z2021 Siberian

Z2022 Somali

Z2023 Tabby

Z2024 Turkish Van

Z3001 Dolphin Fish

Z3004 SailFish

Z4017 Mare Head

Z4018 Pinto

Z4020 Horseshoe

Z4021 Horseshoe 2

Z5006 Rex-BW