My Eagle Project is to create a Flag Retirement Patio at the VFW Post 1865 in Kenosha, Wisconsin. Although the center of the patio will be concrete, I am looking to border the concrete with bricks as a "Living Memorial." This will be an area to retire United States flags that are no longer fit to serve our nation in a proper and dignified way.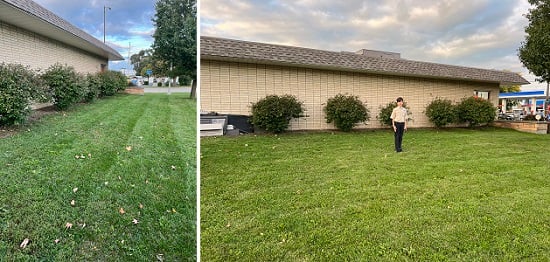 Although this patio is designed for Flag Retirement Ceremonies, it will also be a place designed for you and future generations to be able to reflect on the service to our country - honoring our military members and their families, along with being a history lesson to those coming after us.
To help with offsetting the cost of the Flag Retirement Patio, I am holding a brick fundraiser. I will be utilizing bricks sold to put an honor/memorial border around the Flag Retirement Patio site, and as additional bricks are purchased, they will go into a walkway leading up to the Flag Retirement site. Proceeds from the sale of the bricks will be used to cover construction costs, and any leftover proceeds will be utilized to support Veterans and Veteran Organizations of the VFW Post 1865's choosing.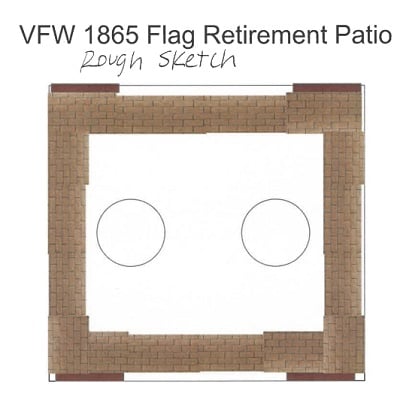 The price for a 4"x8" brick is $30. If you would like to add a military logo to your brick, the cost will be $40. The price for an 8"x8" brick is $50 and if you would like to add a military logo to your 8"x8" brick, the cost will be $60.
If you are interested in purchasing a brick or bricks to honor any Veteran, living or deceased, active or retired, from any branch of service, please fill out the attached form on the back of this letter. The bricks will be permanently installed at the Flag Retirement site, honoring the contributions our Veterans have made to this country. Orders will be taken through March 31, 2023.
Thank you for your support as I work to give back to VFW Post 1865.
Andrew Geissman
Life Scout
Boy Scout Troop 1865