Vineyard Baseball Park
Field Improvements
2017-2018
Backstop - Brick facade with professional style netting (see rendering)
• Padded for high school season
• Backup netting stored on site in case of damages
• 4 poles (boat masts), extending at least to the dugouts
• Netting will be 12ft higher than existing fence and protect
approximately 2/3 more of the seating areas
• Existing fencing to be saved and used for JV baseball/softball
fields backstop improvements (at the School's discretion)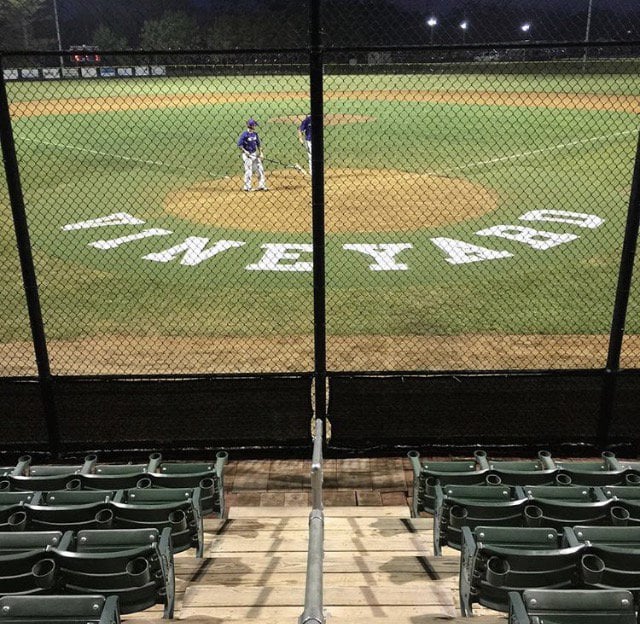 This project is designed to address both safety concerns and field aesthetics. The current backstop has no protective padding leaving players vulnerable to injuries, while providing a very limited area of fan protection from foul balls. Our proposed backstop/netting plan addresses both of these deficiencies while substantially improving the appearance of the entire facility.
Vineyard Baseball Park has been a key contributor to the resurgence in interest and participation in youth baseball on the island. Continuing to make field improvements such as this will enhance the field's beneficial function in the community.
The netting will also improve the view for people sitting behind home plate during games, while saving money on baseballs that will no longer go out of play and get lost in the state forest.