Cliffs at Keowee Vineyards


The Vineyards Al Fresco Kitchen project is club members bringing a new outdoor multi-functional amenity to the Cliffs Vineyards clubhouse. The alfresco kitchen will include a full service walkup bar with bar seating for 15, beer taps, fresh salad preparation capabilities, power burner for dishes such as low country boil and chili, 56" commercial grill with sear-zone and a wood fired oven for pizza and breads. The project will also include an expanded patio area with high top seating.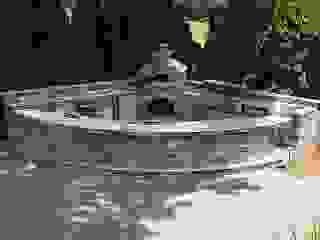 Keystone contributions of $1000 to $5000, 12" x 12" brick with Keystone logo.
For FUNd-a-Brick questions contact Cheryl Romano [email protected]