Visitation Catholic School
Did you attend Visitation Catholic School? What about your children or grandchildren? Or perhaps you have celebrated a wedding or baptism here?
Would you like to leave a lasting imprint for the future generations of Visitation School children?
Visitation Catholic School is building a new school and you can help! We are selling commemorative bricks that will complete the plaza leading to the entrance. Purchase a brick to honor your children or grandchildren, commemorate loved ones, or mark a special event in your life.
We are offering two different sizes of brick, and if you would like to make your brick even more special, you can choose from one of 4 different graphics for an additional cost.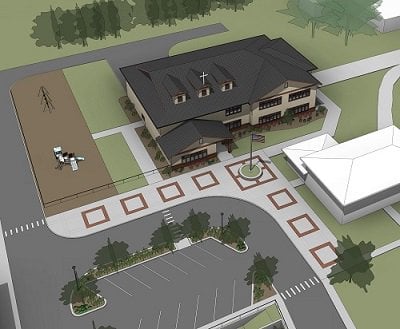 For questions please contact Missy Klopcic or Joyce Vanderzanden at
[email protected]