Waterboro Community Garden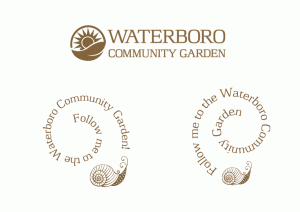 Waterboro Community Garden was a citizen initiative started early in 2012.
The goal of the Community Garden is to create a garden following organic practices, provide affordable garden plots for growing healthy food and flowers, support a community of gardeners, promote food donation to help solve local hunger issues and promote a beautiful, green and sustainable Waterboro.

Community Garden work with zero taxpayer's budget and so we depend solely on the generosity and support from our community.
| | | |
| --- | --- | --- |
| 4" x 8" Brick | Text Only | $50.00 |
| 4" x 8" Brick | Text with Clip Art | $56.00 |
| 8" x 8" Brick | Text Only | $200.00 |
| 8" x 8" Brick | Text with Clip Art | $206.00 |