Womens Center of Greater Lansing


We are a non-profit that provides counseling, employment services, support groups, domestic and sexual violence support, workshops, budgeting help, and many more services for women in our community. We believe that with support, all women can achieve economic self-sufficiency.
Laying Foundations – help us grow, dedicate a brick to build our garden !
The Women's Center would like to help you celebrate Mother's Day this year by providing an easy gift option that also helps your community. We are revamping our backyard with a raised-bed garden and we need your help!
You can order an engraved brick to add to the garden – dedicate a brick to a mother (or woman that you want to celebrate) as a gift to her. Not only will she be forever be a part of this garden, but you will also be creating a lasting impact for the Women's Center.
4'' x 8'' RED CONCRETE - $75.00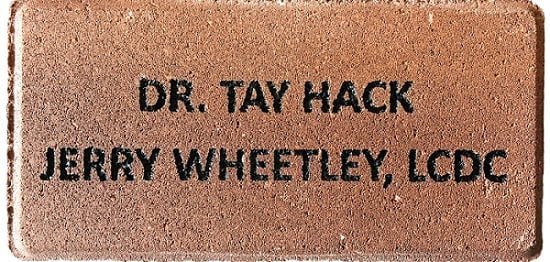 FOR QUESTIONS PLEASE CONTACT