Laser Engraved Backstop Bricks, a New Warrior Baseball Tradition.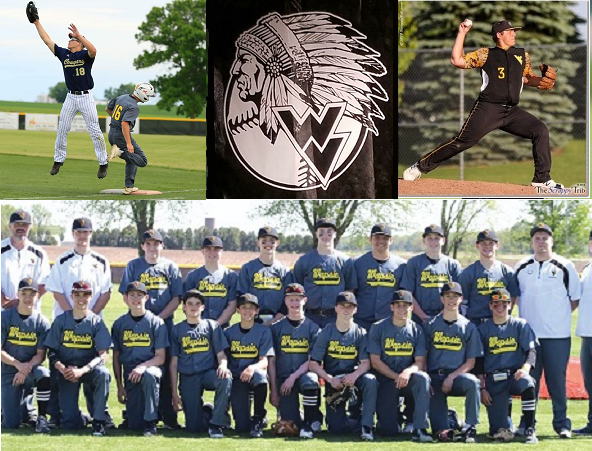 We are currently fundraising for a new concrete brick backstop wall with new in-line backstop netting. It will be installed during the 2020 spring baseball season if all goes well, otherwise it is projected to be installed in 2020 summer baseball season.
Former and current Warrior players as well as coaches, Wapsie Valley alumni, Warrior Nation fans and community members can show their pride in the WV baseball program and warrior field with laser engraved bricks for the backstop.
All proceeds from this brick fundraiser will go back into the baseball program and ongoing field renovation. For example, new netting will be installed to replace the old chain link backstop for better viewing of the ball games. Also, a decorative padding will be placed on the inside of the concrete wall for safety. Our next area of field renovation will be to purchase taller and larger bleachers. In addition, we are in hopes of one day hosting our own district games.
We will be taking orders for the remainder of 2019 until the end of 2020's baseball summer season. This is an ongoing project that we intend to do each year. Anyone who wants to put their stamp on our program can with the donation of a brick. Your commemorative brick will be added to the outer wall for fans to see for years to come.

If you are interested in a brick they can be purchased by sending in a check to Wapsie Valley, or you can make a purchase by contacting any baseball players grades 5-12/head coach Tom Joecken at (319) 939-8110.
WHEN MAKING A PURCHASE, PLEASE INCLUDE BASEBALL PLAYERS NAME THAT YOU ARE SUPPORTING IN COMMENTS- THIS WILL HELP THEM EARN FUNDRAISING POINTS.
Thank you for your continued support and helping us build our "Field of Dreams".