American Huey 369 Organization with it's ever growing 17,000 plus Members is in its Final 3rd Phase of fundraising to build a "One of A Kind" Museum "The National American Huey History Museum (NAHHM)!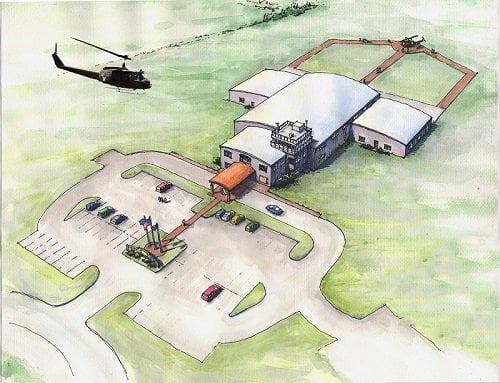 This "Living History Museum" with real "Flying Huey Helicopters" will be
built on 33 acres of recently acquired land in North Central Indiana
across from the Grissom Air Reserve Base and will continue to Preserve the
"Important History" of our Veteran's and their "still current" Iconic
"Flying HUEY HELICOPTERS"!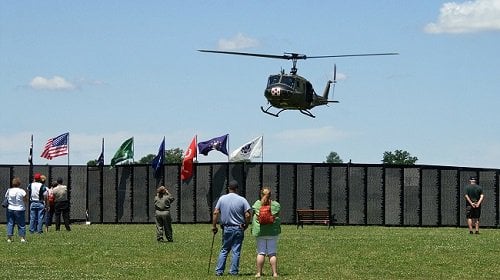 BUT, WE NEED YOUR HELP REMEMBERING those 58,300 plus Vietnam Veteran's on the "VIETNAM WALL IN D.C." that gave their LIVES for Ours and Others Freedoms by remembering them with a memory brick!

You can Honor their Sacrifice with a purchase of a Memorial Brick that will Remember and Educate future generations to their Courage! You can also purchase a brick for yourself, another Veteran, Business or Club.
| | | |
| --- | --- | --- |
| Brick Size | Price Text Only | Price Clip Art |
| 4" x 8" | $100 | N/A |
| 8" x 8" | $250 | $250 |
| 12" x 12" | $500 | $500 |
THE TIME IS NOW, THE SENSE OF URGENCY TO BUILD THIS MUSEUM IS REAL and your Brick Donation will help us Pave the Memorial Pathway and reach our final Goal so construction can begin while So Many of our Heroes are still Alive!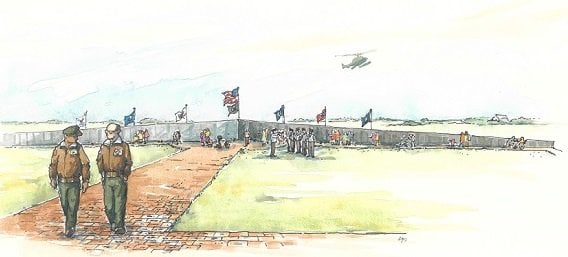 With a gift of $100, your 4" x 8" Brick will be engraved with the name of the Veteran you chose to remember, rank, branch of service, home town and state. You can also purchase a brick for yourself or give a lasting gift of a Brick remembering another Veteran, Friend, Business or Club/Organization (larger sizes available).
Step 1: CLICK HERE to find a person you would like to commemorate by State. You can also make your brick personal with your own choice of clip art and message. Keep in mind, clip art is only available on 8" x 8" and 12" x 12" bricks.
Step 2: Select your brick size (4" x 8", 8" x 8", 12" x 12") and fill out your information. Go to the next page.
Step 3: Enter your text in the lines of text; if you selected a person you would like to commemorate, please include their name in the 'Comment' section.
THANK YOU AND YOUR BRICK DONATION WILL PRESERVE THEIR HISTORY!
For questions, please contact John Walker at 765-469-2727 or email info@americanhuey369.com