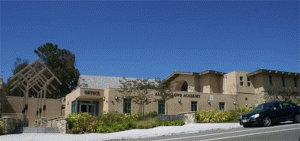 LEAVE YOUR LEGACY!
As a special memento and gift to our school, we have an opportunity to leave a legacy of time and memories spent at All Hallows Academy. As an effort to help raise money for our beloved school, we are offering personalized tiles that will be placed on the front wall of the Academy for all to share and admire.
*All proceeds will go towards enhancing the academic programs at All Hallows*
Please be a part of the All Hallows Academy Legacy Wall by purchasing your own personalized tile. The tiles can personalized with names, dates, special messages or make a wonderful graduation gift for your graduate. Other great ideas are scriptures, verses, quotes about education, faith or Christian character. You can also purchase a tile to honor a family member, celebrate a child or just show your school pride.
Tiles are available in one size only - 6"x6" for $100 each and are fully tax deductible. You can also choose from the attached list of clip art to enhance the look of your tile.
At All Hallows Academy we believe that children nurtured in love, truth and beauty can make the world a better place.
Order your tile today and LEAVE YOUR LEGACY.
Thank you for your support.