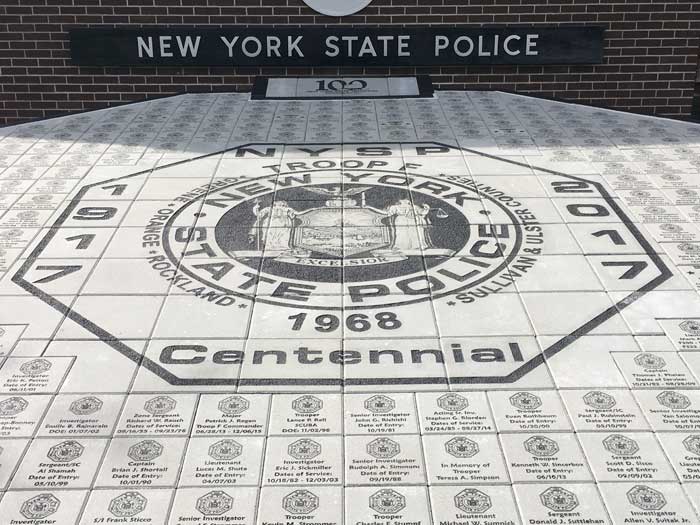 Personalized engraved bricks are a commonly used tool for fundraising. Many institutions such as libraries, schools, churches, militaries, and hospitals are turning to brick fundraisers to raise funds and beautify their buildings and communities at the same time. By using custom engraved bricks or inscribed bricks on a donor wall or on a memorial, the organization can provide its supporters with permanent donor recognition. We also offer personalized signature brick engraving for builders and developers, it's a great way to build brand recognition. Personalized brick pavers are a fun and profitable fundraising idea for any organization wanting to raise money. In addition, Memorial bricks for veterans are a great way to honor our heroes.
LASER BRICK ENGRAVING TECHNIQUE
Our advanced brick engraving technology utilizes a hybrid method that combines laser engraving and sandblasting, allowing us to engrave complicated logos, clip art, and custom artwork on both concrete and clay bricks. Many brick engravers are not able to engrave on harder materials like concrete or granite and if they do, they charge much more for it. We charge the same price for concrete or clay bricks. We offer a lifetime guarantee on all of our pavers and tile engravings, and we have not had a single claim in over 24 years of business to replace an engraving project.
ENGRAVING ON CONCRETE BRICKS & PAVERS
We use the highest quality concrete bricks available to ensure your engraved bricks will remain beautiful for years to come. Our concrete pavers are durable and have been tested by our customers for years. The majority of the organizations we work with choose to use concrete bricks for their projects. All of our concrete engraved pavers meet ICPI (Interlocking Concrete Paving Institute) standards. For more information, you can visit their website at https://www.icpi.org. Please take note that there could be slight size and color variations within an order or within different brick batches received from our supplier.
Brick Color Tan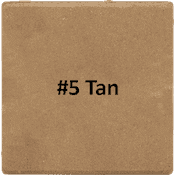 Brick Color Gray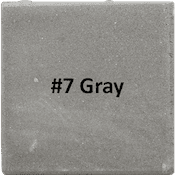 Brick Color Beige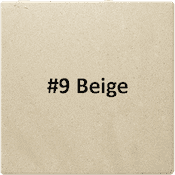 Brick Color Red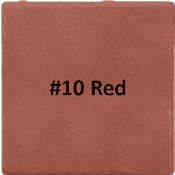 CONCRETE BRICK SIZES
All of our concrete bricks are available in the sizes below:
Engraved Concrete Brick Sizes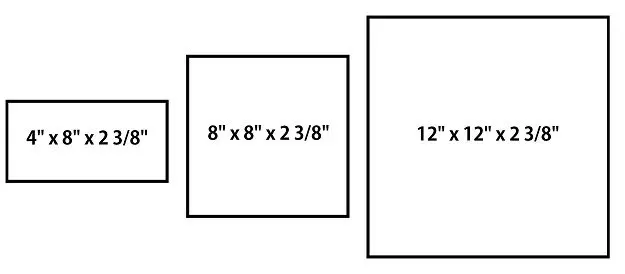 Be aware that the brick color shown on your computer screen and the actual brick color can be a little different. If you would like a free custom brick sample to see both our beautiful craftsmanship and the permanent design, just complete the free sample order form or contact us at 1-800-546-7993 to speak with one of our friendly and phenomenal fundraising specialists.
ENGRAVED CLAY BRICKS
Our clay bricks are made by the Belden brick company and are of the highest quality you can find on the market. They are much denser and harder than typical clay bricks. It is a rich dark hue of red with an attractive look. They're available in 4″x 8″ and 8″x 8″ with spacers, and you should be able to easily locate a local distributor of these brick pavers. We do not make any compromises when it comes to quality, we only use the best!
CLAY BRICK COLOR AND SIZES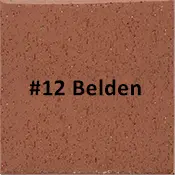 Our clay bricks are available in the sizes below:
Engraved Clay Brick Sizes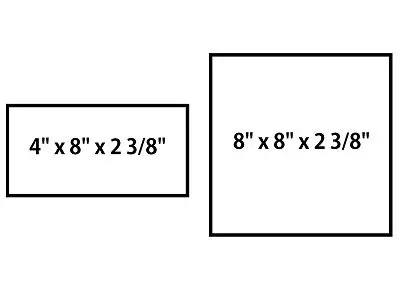 ENGRAVING ON YOUR OWN BRICK
If you plan on using your own bricks, we can engrave them for you. There will be a one-time setup fee of $20 per size of a brick, so we can create a template for your bricks. The process is very simple: If you want to use your bricks, just mail us a sample brick to test the brick quality. A few days later, you'll receive your brick back, engraved with your choice of text and logo. Your organization will be able to make its decision based on the high quality of the engraved brick sample and the best pricing in the industry. The price of the engraved bricks will be the same if your brick sizes match our sizes. Our machines can engrave up to 18" x 32" if you have custom size bricks or bricks in other shapes. If you have odd shapes other than rectangular or square, we will need to give you a custom quote. It is important to note that your organization would be responsible for the cost and logistics of getting your bricks delivered to us for engraving, shipping back to you is always free. We are not able to provide any warranty on bricks, tiles, or other material not supplied by Polar Engraving. Please see our lifetime warranty for specific details.
ENGRAVED BRICKS: DESIGN STYLE
We are able to engrave in any font or language you choose at no additional cost. Not only will your brick or tile project be aesthetic, but it will also be unique. Adding a clip art or logo is $6 per engraved image with no additional setup fee. Also, feel free to try our engraved brick preview tool to see what fonts and designs might work best for you.
CHARACTERS AND SPACING FOR BRICK ENGRAVING
Depending on the font selected, we allow 18 to 20 spaces per line (including blank spaces, letters, and characters). This is our standard for engraved bricks or tiles without clip art. With clip art, we allow no more than 15 spaces per line for 4" x 8" brick or tile. Below is a chart with specific information for each engraved brick size. Please contact us if you have a special requirement, we're very flexible and would be happy to answer any questions you might have.
| Brick Size | Text Only | With Clip Art/Logo |
| --- | --- | --- |
| 4″× 8″ | Up to 20 spaces per line, 3 lines | Up to 15 spaces per line, 3 lines |
| 8″× 8″ | Up to 20 spaces per line, 6 lines | Up to 20 spaces per line, 5 lines |
| 12″×12″ | Up to 20 spaces per line, 8 lines | Up to 20 spaces per line, 7 lines |
BRICK ENGRAVING WARRANTY
All of our engraved bricks and tiles have a lifetime warranty. You can see the details of our brick warranty here.