Andrew Fatula Eagle Project
I am Andrew Fatula, a Life Scout of Troop 406 working on my Eagle project. As you know, the Eagle is scouting's highest honor and requires the scout to lead a service project.
Rising to the Zion's Challenge, I have decided to devote my Eagle Scout Project to help beautify the exterior of Zion Lutheran Church, to make it more welcoming and inviting to encourage growth and to ensure safety for the community members it serves.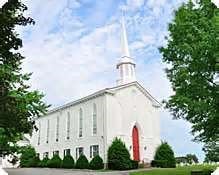 The Property committee of Zion Lutheran Church has given me the opportunity to make a memorial fire pit with a patio on church grounds. This patio will be dedicated to those who are members or in memory of both living and deceased. I would like to make a big cross in the middle of the patio. This cross will be made out of bricks that can be engraved. This fire pit will be used for youth group and other religious events. The patio will serve as a place for people to relax and for the preschool parents and siblings to sit and wait for their children to be done school. As part of this effort, I will lead a team of volunteers to install an engraved brick cross in the middle of the pathway to personalize and beautify the grounds.
I will be selling commemorative engraved bricks to be used in the gathering space and the money raised will go towards funding the project as well as to pay for the bricks. Suggestions to fill out the brick with text include: the members name, in honor or in memory of and year. Optional clip art is available as well.
Each brick, laser engraved with your custom message, will help construct a beautiful cross in the middle of our patio area.
Your support is greatly appreciated and will be a lasting tribute for years to come.
Thank you for your time and support,
Andrew Fatula