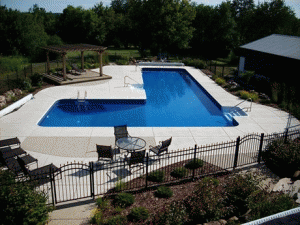 As time passes and we reflect on the "best days of our lives", we all think of our time spent at…..Camp Louemma. The camp means so much to all of us. It's where we grew up, met lifelong friends and spouses, attained valuable life skills and, very simply, enjoyed great times and wonderful summers.
While some of us may no longer physically be at camp, our hearts will always be there. Now there is an opportunity to leave a lasting legacy so that future generations of children can experience the magical summers at Camp Louemma. Please consider a contribution to our Capital Campaign in support of our New Pool Complex scheduled for completion for the 2013 season. The pool complex will be equipped with two water slides, an outdoor picnic area, and a brand new canteen facility and will help us meet the growing physical, recreational and fitness needs of our campers.
Please help us continue to impact the lives of our campers by purchasing a personalized engraved commemorative brick which will "pave to pathway" to the new pool. There are several brick size options including a large family or corporate array of bricks. A contribution will ensure that your name will be part of a lasting legacy here at Camp Louemma (and will look a lot nicer than your name scribbled in pen on a bunk cubbie).
We appreciate your support and look forward to continue to provide, "A Summer of Fun and a Lifetime of Memories" for many generations to come. Thank you.