Eagle Power Club Fundraising Committee

Support Margreiter Stadium Project
Buy a Brick & Leave a Memory

The Eagle Power Club is a nonprofit committee formed in 2016 by alumni and members of the Canton-Galva community with the goal to raise money for the Margreiter Stadium Project. At the time Margretier Stadium was showing major signs of wear and tear. It was determined that much of it was beyond repair and needed to be replaced. The Eagle Power Club has been selling engraved bricks to raise funds for the project and other facility needs for Canton-Galva athletics.
Over the years, the committee has raised enough funds to pay for either all or at least a significant portion of the following improvements. Margreiter Stadium now has a new press box, new concessions building with bathrooms and storage, new sound system, new scoreboard & new Margreiter Stadium sign. We have also contributed to the seeding/maintenance of the playing field. The new large Eagle statue that greets you as you enter the high school gym was also paid for by donations through the Eagle Power Club.
Now we are ready for the final phase of the original goal – a track. donateded now will be donated to USD 419 to assist with the expenses of building a track. We have two funds & are needing to grow both. The expendable fund can be used at any time and would be used up front for initial expenses of a track. The endowment fund is an investment fund that will grow and we can use the annual earnings of the fund to go towards necessary maintenance for the track in the future or could also be used towards lease payments for the track if that is the option that USD 419 uses to purchase a track.
Please show your support by purchasing a brick that will be visible at Margreiter Stadium. You will be placing a piece of your history, your child's history or showing your business's support for years to come.
We appreciate your donation and your support.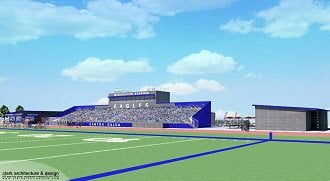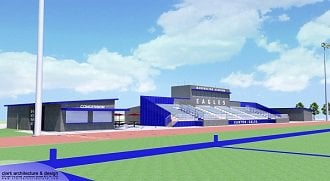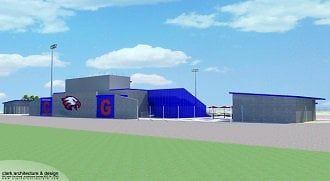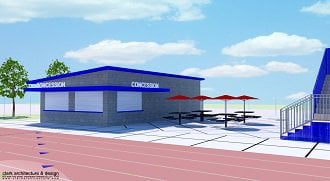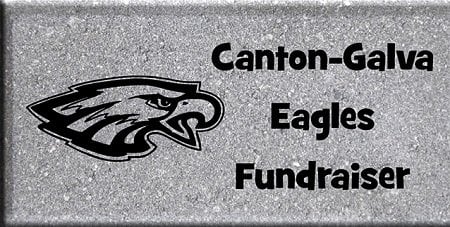 | | |
| --- | --- |
| Brick | Price |
| 4" x 8" Gray Engraved Brick | $100.00 |
| 8" x 8" Gray Engraved Brick | $300.00 |
| 12" x 12" Gray Engraved Brick | $1000.00 |
| 12" x 12" Red Engraved Brick | *Contact Committee Member For Details |