Galesburg Augusta Community Schools

Building on Coach Maskill's Legacy, Brick by Brick
Galesburg-Augusta Community Schools is accepting orders for custom bricks, which will be placed in our new athletic complex. Sponsor an engraved brick in honor of family or friends, an athletic team, an organization,
or in memoriam of a loved one!

Bricks will be displayed at the Home of the Rams stadium, just as you walk out to Maskill Field.
Home of the Rams: Expected completion date of September/October 2023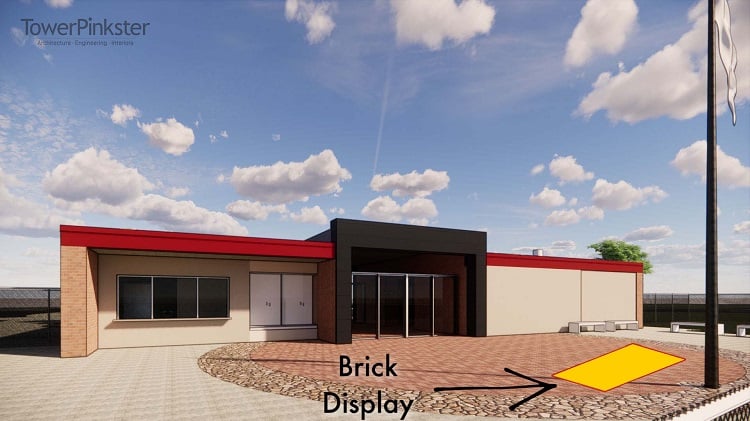 Thank you for being part of the G-A Rams legacy and supporting our brick fundraiser!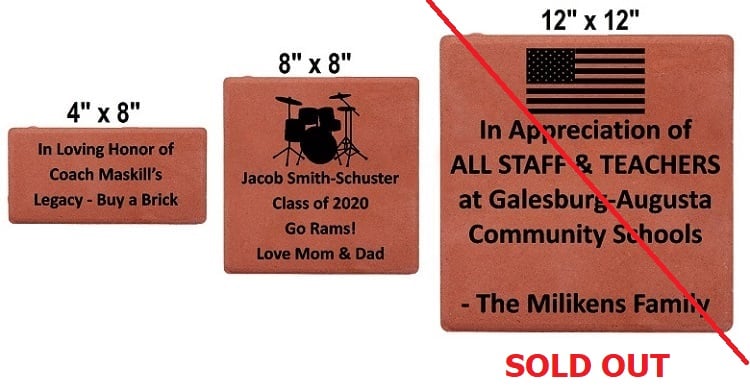 Have any questions or concerns?
Please contact the Superintendent's Office: 269-484-2000