SHOW YOUR OILER PRIDE!
HELP SUPPORT HBHS BASEBALL!
Purchase an engraved 4"x 8" or 8"x 8" Dream Field stadium brick to forever commemorate a piece of your history and support of the Oilers Baseball Program.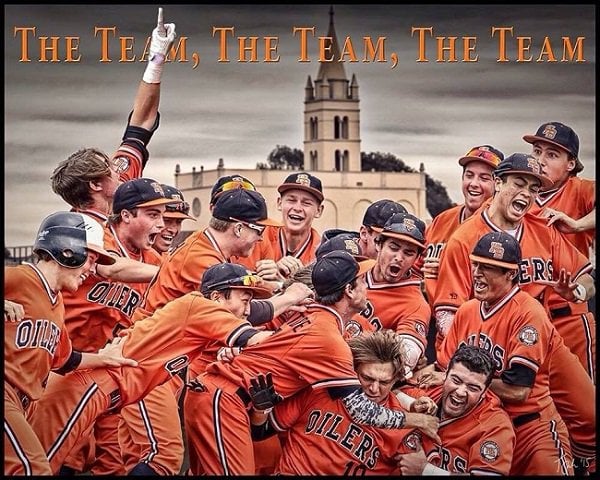 Your engraved brick will be placed in a recently renovated brick paver patio and stairway that surrounds the snack bar area.
PAY TRIBUTE TO A PLAYER, COACH, TEAM MEMBER,
FAMILY MEMBER OR SOMEONE SPECIAL
SHOW YOUR COMPANY'S OR BUSINESS' SUPPORT
- You can use your own logo!
100% of the proceeds from the sale of these bricks will go directly to HB Baseball to support player development, field improvements and maintenance, the purchase of uniforms and specialized equipment and any other costs necessary for continued program advancement.
*Logo can be chosen from the clip art library
(please scroll through the hundreds of image options)
OR you may use your own logo by downloading an image file when ordering your brick.

EXAMPLE: BRICK ARRAY (FOUR 8" X 8")
For any questions or a quote on a custom array, please contact Andrea Van Holt at:
*All brick designs and print are subject to approval by HB Baseball
*Thank you for your support and generous donation.
*The HBHS Baseball Booster Club is a 501(c)(3) Tax ID #27-3278495.
*Donations are tax deductible. Please consult your tax consultant/tax laws for more information.