Holcomb Education Foundation

The tile project is an effort by the Holcomb Education Foundation to raise funding for projects that the Foundation deems to be in the best interest of the school district and it's students. The tiles that are purchased will be placed on a section of outside wall that is near the entrance to the gymnasium. Tiles are planned to be placed during the Spring of 2017.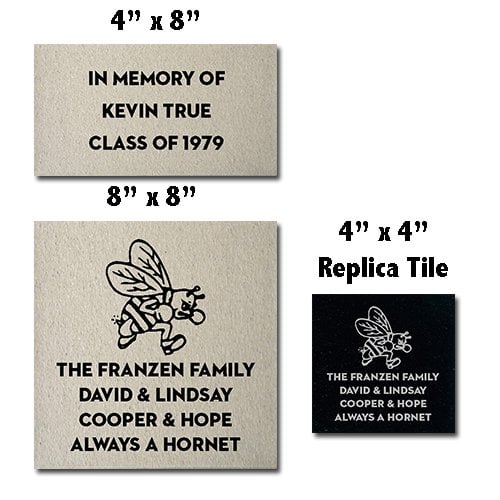 PLEASE NOTE: replica tiles can NOT be ordered separately, you MUST purchase a 4x8 or 8x8 tile to be eligible to purchase the replica tile.