Lake Forest Animal Hospital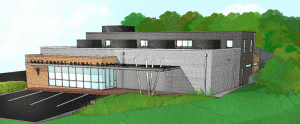 A Lasting Memory, a Tribute to Your Pets
In May 2015, we expect to officially open the renovated and expanded Lake Forest Animal Hospital. Years in the making, the project will add greatly to the existing hospital. The new facility will have four exam rooms, a larger surgical suite, an expanded treatment and hospitalization area, and new boarding wards. We will greatly expand the scope of medical and surgical services that will be offered.





This long awaited project has been made possible by the trust of our clients and our mutual care for your beloved pets. As a tribute to these loved ones, we invite you to honor your pet, past or present, with a personalized brick, which will be placed into the walkway of the new hospital. Just as our clientele and patients have formed the foundation of the Lake Forest Animal Hospital, we can't wait to complete the walkway that will form the image of the new facility, to leave a lasting token on the hospital, just as they have left a lasting mark upon our hearts.



Spaces and punctuation marks each take up a character space. The maximum number of characters allowed is 18 spaces on 3 lines. If an image is to be used, 12 spaces on 3 lines are available.
Please be aware that placement of an image in relation to text is determined by the engraving company.

Upon submission, all customized orders are FINAL and changes CANNOT be made. Please be attentive to the details of your order

Lake Forest Animal Hospital reserves the right to decline an order, in which case your order will be cancelled and fully refunded or, in the event that an order is declined due to content, held until changes can be made.



To pay by cash in addition to other payment options, please order in person at:
Lake Forest Animal Hospital
18645 North Frederick Avenue
Gaithersburg, MD, 20879
https://www.LakeForestAnimalHospital.com