IT'S A NEW DAY AT MILES!
New Prices!
June 1st, 2022 - August 1st, 2022
ALUMNI PLAZA
Brick Pavers and More
Alumni and friends of Miles College can still leave a new permanent marker on the "Illustrious Campus" that was founded in 1989. Alumni Plaza features: custom brick pavers, dedication pots, dedication benches (in iron or stone), aluminum dedication numbers, and the Miles "M." The oroginal bell dating back to 1906, will be displayed on a brick and stone platform shielded by a bullet acrylic case. These markers offer the perfect opportunity to honor those who have made the difference at the College.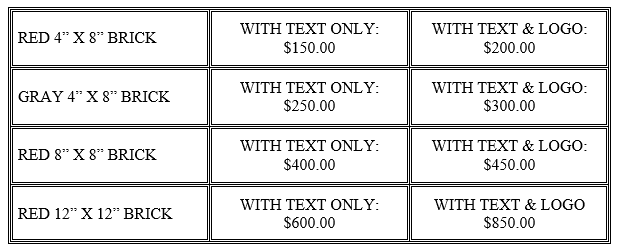 As well, you can purchase the following items:
If you have any comments or questions, please contact:
Charles Stallworth at 205-929-1447