Magnolia Youth Football Association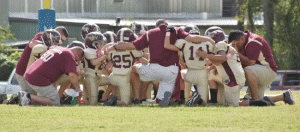 MYFA is a non-profit organization. All proceeds of our brick fundraiser will help us renovate our facilities to ensure they are safe and well maintained.
Thank you in advance for your support.

We have been building our community with life skills through youth football and cheer for over 30 years.
Our mission is to provide a competitive youth football and cheer program that services the community of Magnolia by teaching the "fundamentals of the sport", "teamwork", and "good sportsmanship".
MYFA has 4 levels of tackle football and a cheerleading team.
Football divisions consist of Freshman, Sophomore, Junior, and Senior level teams. Our ages for the boys and girls are from 5 to 12.
| | | |
| --- | --- | --- |
| 4" x 8" Brick | Text Only | $50.00 |
| 4" x 8" Brick | Text with Clip Art | $60.00 |