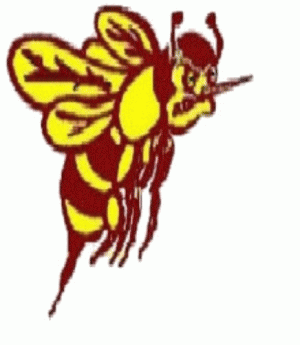 Public education in Washington, North Carolina began around 1898 on Respess Street when L. R. Randolph and his staff began to formally educate blacks. The first school was family homes and churches, and later one and sometime, three room wooden schools within the county.

During the 1920's, Dr. A.G. Davis, along with other dedicated and committed citizens, sold bricks for one penny each to build a new brick school, which was named Washington Colored Public School. The Washington Colored Public School included three detached structures on the block located between Pierce and Bridge Street. The separate structures defined grade levels, primary, elementary and high school. In 1924, high school students were assigned to the top floor of the first building, and elementary students were assigned to the first floor. Two years later, in 1926, the first class graduated from Washington Colored High School.

In 1927, Peter Simon Jones from Warren County became principal. Enrollment increased, and new courses and new programs were added. Professor Jones retired in 1949 with 22 years of service. Following his retirement, Mr. W. M. Daniels, Jr. became principal, and another wing was constructed.

In 1950, one year after his retirement, Professor Jones died. The community felt it only fitting to name the school after Professor Jones who had dedicated 22 years of his life faithfully serving the community and making a difference in the lives of the students. Therefore, in1950, Washington Colored School was officially named P. S. Jones High School in his honor. Maroon and gold became the school colors, and the yellow jacket became the mascot.

In 1968, after years of educating black boys and girls, P. S. Jones High School era ended when Washington City Schools integrated. Unfortunately, integration came with a price tag. Many black schools lost their identity and heritage. P. S. Jones High School became P. S. Jones Jr. High School. A new Washington High School was built on Slate Stone Road, and in 1970 junior high students were moved to the former Washington High School on 230 East 8th Street. With much effort from the black community to keep P. S. Jones namesake, Washington High School was changed to P. S. Jones Middle School. In 1986, with the construction of a new middle school, P. S. Jones Middle School was moved to North Market Street Extension.

Through integration, a new construction, and new location, P. S. Jones has preserved its legacy and name sake. Although the black community faced opposition in keeping the name alive, it stood steadfast to its efforts, and now the hearts of the principals, teachers, and alumni of P. S. Jones High School continue to swell with pride.

P. S. Jones Alumni and Friends of our community are offering a wonderful opportunity for each of us to help keep P. S. Jones High School a living monument. We can continue the P. S. Jones legacy by contributing to P. S. Jones Brick Memorial, "Pave the Way," by purchasing a personalized, engraved brick for placement in the walkway on the P. S. Jones Memorial Playground. All proceeds will be used to purchase equipment for the PLAYGROUND.

We are a 501©(3) non-profit organization whose mission is "To preserve, protect, and promote the legacy of PS Jones High School through service."


THE 4" X 4" REPLICA TILE IS YOURS TO KEEP, THE ORGANIZATION IS RESPONSIBLE FOR GETTING THIS TILE TO YOU.