Ritchie County Humane Society Inc

The Ritchie County Humane Society's mission is to inspire compassion for all living things, to provide shelter for animals in need, and to promote adoptions, animal welfare, and animal advocacy without regard to age, appearance, or physical/special needs. It is also, our goal to assist our community in responsible pet ownership.
The Ritchie County Humane Society is located just outside Harrisville, WV.
We provide shelter for unwanted animals in our county & provide animal control services in conjunction with local law enforcement.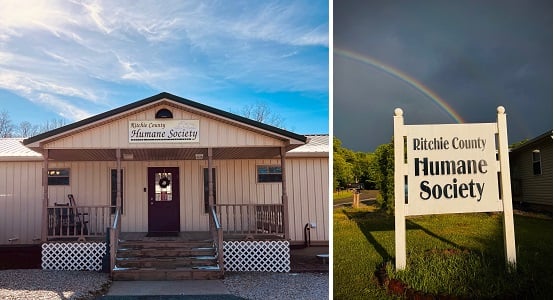 We are an open admission shelter which means we do not turn animals away because of breed, age, or medical condition. Furthermore, we accept owned and stray animals from Ritchie County.
Board meetings are held the 2nd Tuesday of every month at the Shelter at 5:30 pm. The public is welcome to attend.

For any questions, please contact [email protected]