Announcing a gift from the Class of 1970 to Robstown Early College High School. An inspirational unity wall to be a permanent structure at our high school to be dedicated this year as part of our 50th year reunion.
Also, the Class of 1970 will administer our special project for the opportunity of the whole of our community to purchase a brick as a symbol of our support for the success of RISD students. Anyone including all alumni, RISD staff, along with the whole community including community leaders, families, and businesses can purchase your legacy brick by our cut off date and your brick will be permanently installed at the high school by our dedication date for all to see.
IF YOU ARE FROM CLASS OF 1970 YOU MUST SELECT CLASS OF 1970 BRICK!
*Do not add class of 1970 on text- it will already be on wall*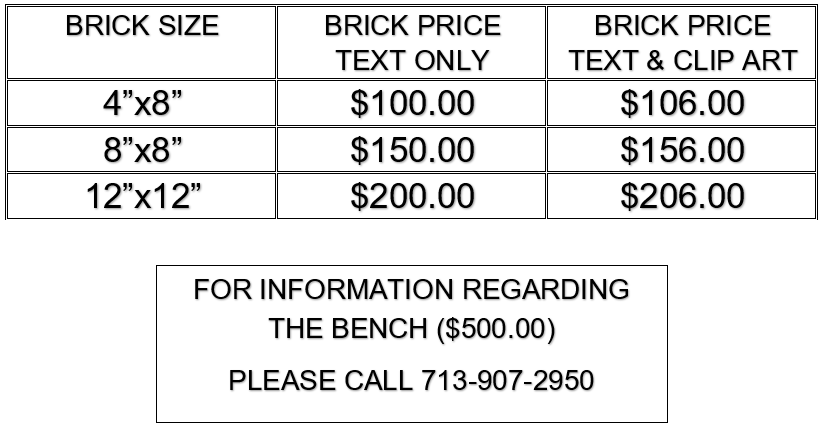 If you are uploading your own logo/image- it CANNOT be an actual photograph. It can be line art only, such as the clip art on the right hand side.
We are especially excited for this years celebration of our 50th year reunion, details will follow. Stay tuned for this exciting project. Class of 1970 please contact Irma Ysassi Cantu 361-548-4483, Nita Francene Reeves Becker 361-563-4589 and Becky Massey Robertson 361-510-6384. Inspiration unity wall and legacy bricks Q&A contact Leo Silva 713-907-2950, Conrad Cantu 361-446-7612 David Garza 713-291-4891 and Ted Silva 361-877-0513.