Smithfield PBC Restoration Committee
Smithfield PBC Memorial Garden Brick Fundraiser
Consider an inscribed brick paver as a tribute or memorial to a family member, a loved one, yourself or friend, as a permanent part of the Smithfield Primitive Baptist Church Brick Memorial Garden.
Lester Bowman Fundraiser Chair Person
The REPLICA tile, priced at $20, is a miniature (4"X 4") replica of your engraved brick and cannot be used for placement. This item is available for purchase only in conjunction with your engraved brick order.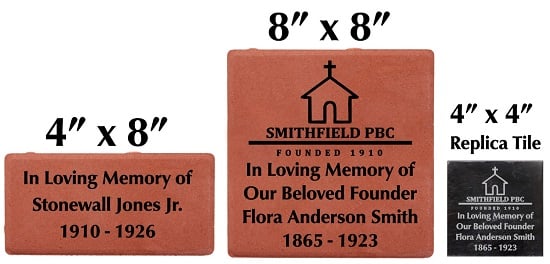 For any questions, please contact Lester Bowman Fundraiser Chairperson
717-557-9022 [email protected]