Stewart Elementary Legacy Brick
Stewart Elementary PTO thanks you for your interest in our Legacy Brick project.
This is a great opportunity to leave a lasting impression in support of Stewart Elementary.
These bricks will be laid in a beautiful patio that surrounds the picnic tables just outside the 4th and 5th grade buildings.


Each brick is a wonderful way to not only leave behind a lasting legacy but to support the Stewart PTO in
continuing to raise funds toward staff appreciation, classroom software and technology updates as well as basic classroom needs that are not covered in the school's budget.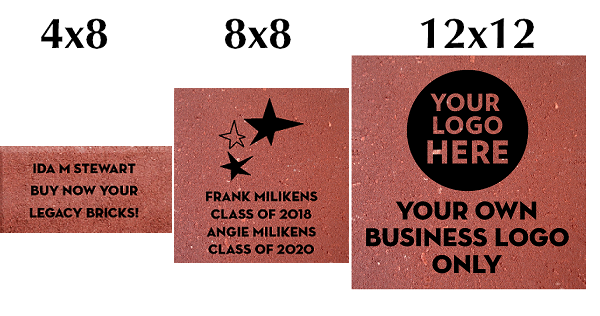 How can you help?
*Buy a brick for yourself, your child, your teacher!
*Contact friends and family that may be interested in buying a brick!
*Do you know a former Stewart family? Direct them to this website!
*Invite business contacts to buy a brick!