TOPVETS is dedicated to building a strong, functional team of volunteers who can respond to the needs of veterans in our Ocala Preserve community, the city of Ocala and throughout Marion County, Florida. We provide education within our community about the importance of supporting the men and women who have served and who are currently serving in our military.
Engraved bricks are being sold which will become part of a long-lasting memorial walkway to be installed on the "Walk of Honor" in the Ocala Preserve Veterans Park now being designed. This newly designed Veterans Park will provide a focal point for Veteran's ceremonies and be a dignified park to reflect upon Ocala Preserve's appreciation for our community Veterans.
By supporting our Brick fundraiser, you will help us build and maintain the veterans park. All proceeds will support the construction and maintenance of the veterans park and support our mission to serve the veterans of our community and enhance their quality of life.
Our Buy-A Brick donor website allows you to design and purchase a custom made brick for our Walk of Honor, with the ability to also purchase a replica 4" x 4" black granite tile for you to take home as a reminder of your gracious donation. Thank you in advance for your continued support.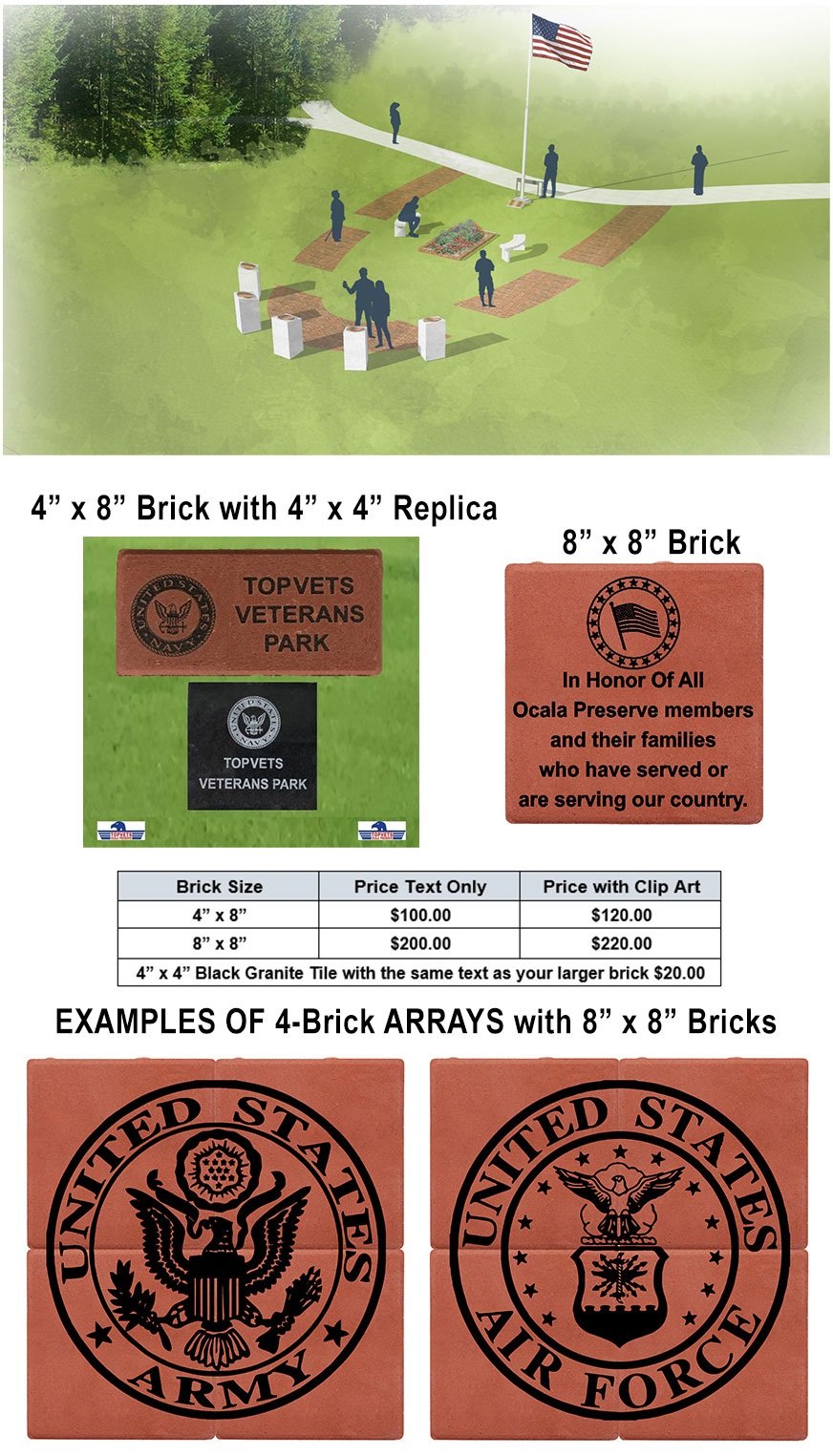 If you are interested in purchasing a 12" x 12", an "ARRAY", or if you need additional details,
questions or wish to further customize, please contact us at [email protected].org
or call 352-549-6164
TOPVETS (The Ocala Preserve Veterans Corporation) is a 501(c)3 non-profit organization located in Ocala Florida