Woodview Elementary Spark Park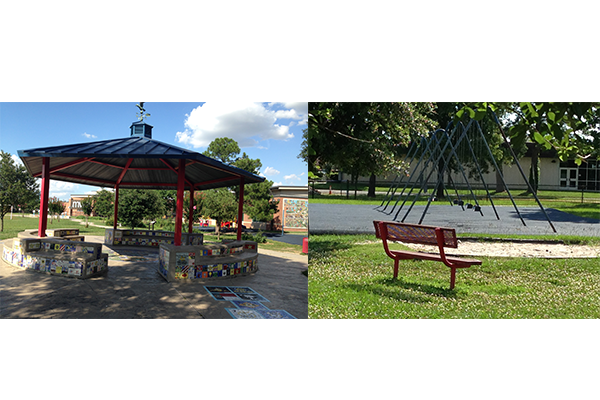 Did you attend Woodview Elementary? How about your grandchildren or your children? We are now providing the opportunity for everyone to leave a lasting imprint on Woodview Elementary with an engraved brick on our walkway as part of our Spark Park.
The Spark Park School Program works with schools and neighborhoods to develop community parks on public school grounds. Proceeds will be used to make much needed improvements to our current park.
Woodview Elementary Spark Park Committee is offering commemorative bricks that will lead the way to the beautiful playground on our school grounds. The bricks may be personalized with names, dates, special messages, and clip art.
Make Woodview's Spark Park more meaningful with your donation of $50 or a $60. Complete your information below and continue to the next screen to customize your brick.
For corporate and business supporters a donation of $250.00 you will receive an 8 x 8 brick with your company's message and logo.