World Association of TCVM
"Building a path to the Future of TCVM with the Bricks of Today"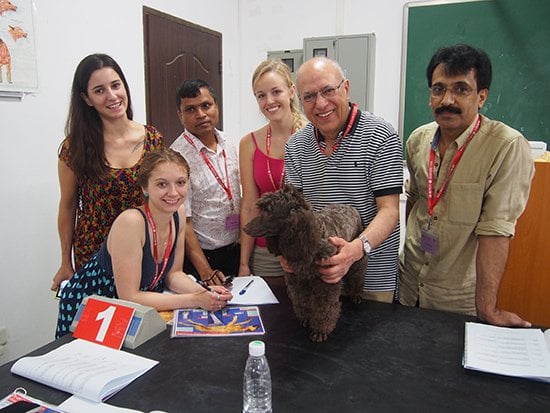 Who We Are
Our Vision - The WATCVM supports the education, research, and practice of Traditional Chinese Veterinary Medicine worldwide.
Our Mission - Promote the education of TCVM by providing financial support to veterinary students and assist in the development and functions of TCVM Student Associations (TCVMSA) at veterinary colleges.
Fund basic and applied research projects and provide recognition for findings at the annual TCVM conferences.
Develop TCVM research standards through the International Organization for Standards (ISO).
Assist developing countries with per capita income of less than US $1,000 to develop TCVM programs at veterinary colleges and award scholarships to students.

What We Do
RESEARCH - Furthering TCVM research means bringing more acceptance and awareness to the practice of TCVM. Research is the backbone of development. It not only brings validity to the practice of TCVM but it helps us to build upon what we already know.
EDUCATIONAL SUPPORT - Our goal is to help veterinarians in developing nations to become educated in TCVM. We want to achieve this through the Rosenburg Scholarship and by developing TCVM programs at veterinary colleges abroad.
DISASTER RELIEF - We are committed to partnering with veterinarians volunteering their time to help pets in the midst of natural disasters. We want to donate funds and resources to the cause.
STANDARDS - Standards exists to ensure the quality of research. The World Association of TCVM will compile national standards to bring consistency to TCVM practices and research. TCVM research, like any other scientific research, will have criteria it must meet.
Our website
is www.watcvm.org