Tips For Engraved Brick Fundraising Campaign Success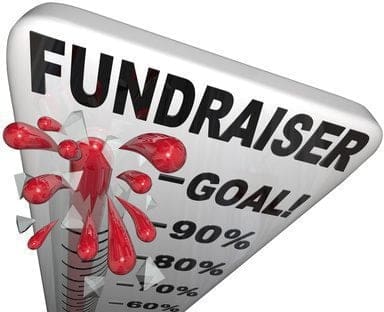 An engraved brick fundraising campaign is a creative fundraising idea for non-profit organizations that have mid-level donors. As a non-profit organization, you can ask donors to contribute a small amount of money towards your brick fundraising campaign. The collected contribution is then used to construct brick or tile walls, walkways, memorials, or other similar projects where the donors get their names or personal messages engraved on their choice of brick or tile.
Planning your engraved brick or engraved tile fundraising campaign with the right information and right approach is quite instrumental to achieving success in your campaign. Wouldn't it be nice to get off to a fast start? Getting your brick or tile fundraiser off to a great start is not an easy task, it takes a well-thought-out plan and coordination within your organization.
In order to help you promote a successful brick fundraising campaign, we have some great tips and strategies for your organization to implement their fundraising ideas for greater success. We researched, identified, and outlined the top ten most helpful brick fundraising tips and suggestions to help you spread the message about your own brick fundraising campaign.
1. Press Release for Brick Fundraising Campaign
Send out a press release to explain your brick fundraiser/memorial story to local newspapers that can help you spread the word about your fundraising idea to a wider audience. The press release should mention an easy way about how potential donors can contact your organization. You can find a sample press release at Polar University.
2. Public Service Announcement to Local Radio Station
You could also send a PSA (Public Service Announcement) to your local radio station for broadcasting to spread the message about your fundraising campaign.
3. Brick Fundraising Brochures
Some people are not computer friendly and to meet this challenge setting up a detailed engraved brick fundraising brochure is a great idea. You can even get your fundraising brochure order form designed for free along with your free custom donor website.
4. Fundraising Flyers
Set up an exhibition table at different events with a display using your free engraved brick sample, order forms, fundraising brochures, and eye-catching balloons, they are a great way to bring attention to your table. You can also hand them out at public events or post them in public places where allowed.
5. Blog Your Fundraising Campaign Idea
Blog, Blog, Blog, and Blog again just to be sure! Blogging about your brick fundraising campaign is one of the most important things you can do to make your engraved brick fundraiser a huge success.
6. Spread Your Brick Fundraising Campaign to Social Media
Social media attracts a huge share of people's online activities, and you should not neglect the power of this platform. Spread your fundraising campaign to all the popular social media platforms such as Facebook, Twitter, LinkedIn, Instagram, Pinterest, etc. Using these social media platforms on a regular basis to spread your campaign message is quite important to attain success.
7. Link Your Fundraising Website
Linking your website everywhere possible will certainly help you spread the word about your fundraising campaign to more and more people. Remember, the success of your fundraising campaign is highly dependent upon how effectively you market your fundraising campaign to your donors and potential contributors.
8. Contact Local Vendors and Businesses
Reach out to local vendors and businesses in your area and tell them about your fundraising campaign. Ask them to display your order forms for your fundraising campaign. Also, be sure to ask them if they would like to purchase a brick or tile to be part of your project. Let them know we can engrave their company logo on their brick or tile.
9. Telemarketing for Your Fundraising Campaign
Telemarketing is also a great option to promote your fundraising campaign. Charitable organizations are not under the same restrictions as for-profit telemarketers. Check with the FCC for appropriate calling times and updates.
10. Set up Direct Mail or E-Mail Marketing Campaign to Promote Your Fundraiser
Send direct mail or e-mail your contacts and inform them of your fundraising campaign. There are some email marketing programs available to help you such as constant contact, Mailchimp, or benchmark email marketing. Keep in touch with your donors and be sure to make contact with them throughout the year.
The above-mentioned 10 tips for successful engraved bricks fundraising campaigns are very helpful for all types of fundraisers, although the most important factor that will determine the success or failure of your engraved brick fundraiser remains the pricing you set for your donors.
Selecting the best brick engravers with the lowest price guarantee can ensure your fundraiser will be a profitable success! It is important to remember the tips above and even more important to repeat, repeat, repeat until you reach your fundraising goals! Also, always remember to thank your donors and give them recognition for supporting your cause. This will go a long way towards securing their continued support for your cause.
Polar Engraving is here to help your organization reach its fundraising goals, and we have FREE marketing tools to improve the success of your fundraising campaigns. Contact us today to learn more about successful brick fundraising, or visit our brick fundraising learning resource for more helpful marketing tools and tips.