Creative Montessori School
Buy a Brick. Leave a Legacy.
Creative Montessori School is selling engraved bricks as a way to leave your mark on the beautiful, new campus. Purchase a brick for your family, your student, your business, or in memory of a loved one. Bricks also provide a great memory for graduating CMS students. The custom bricks will be placed on the path outside the new administration building leading to campus.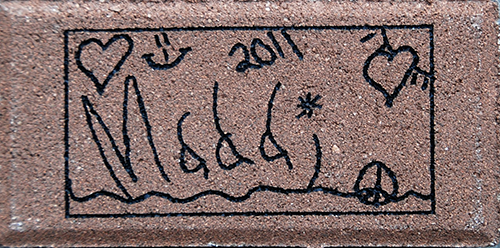 Customize a brick with your own artwork or choose from the selection of clip art provided.
Help us support the future of CMS…one brick at a time. There will be a limited number of bricks so reserve yours today.
For questions or to support the campaign, please contact Natalie Garcia in the Development Office at (205) 879-3278 or [email protected].
Creative Montessori School's mission is to provide an authentic Montessori environment that empowers children to discover their unique potential to shape their future and transform the world around them.
PLEASE NOTE:
To use custom artwork: Please create artwork in black (no color). Scan the artwork and save the file as a pdf, jpg, or tiff. The electronic file can be uploaded similar to a logo. If you need assistance, please contact Creative Montessori School at (205) 879-3278.