Community Walking Path with Prayer Garden
Brandon Mendoza knew he wanted to build a path for his Eagle Project, he just wasn't sure of the right location for what he had in mind. He noticed a need for a park or place to walk in the Foothills, and he wanted to meet this need. When talking with Pastor Clint Augustyn of Desert Grace Community Church, it became evident that Brandon and the church could form a great partnership to provide a great amenity to the Foothills community. The church would provide the perfect location for Brandon's vision to unfold.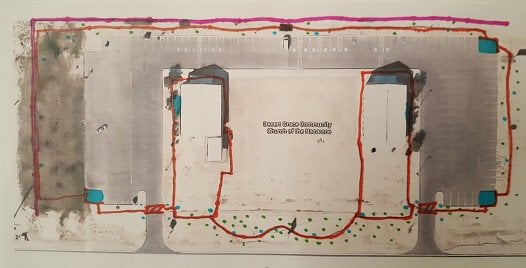 His vision now involves so much more than just a path. He wants to create "prayer gardens" - a brick patio area with benches and plants. He has visions of water fountains, quarter mile posts, a selfie station, crosswalks, doggie clean up stations, and so much more.
Along with the support of members from the church, Mendoza is seeking community support for his path. He is responsible for raising funds to complete his project and is seeking donations. This includes the selling of engraved bricks to help fund his dream, which will be used to create the prayer gardens and portions of the path.
For more information, updates, or if you would like to support Mendoza's project, you can follow him on his Facebook page
You can also contact Mendoza through the Desert Grace Church office at (928) 305-1132.