M.W. St. James G.L. Past Master Council
Ancient Free And Accepted Mason
8220 S. Western Ave.
Chicago, Ill. 60620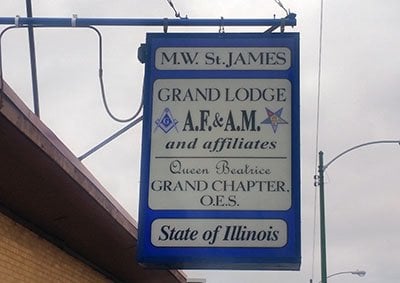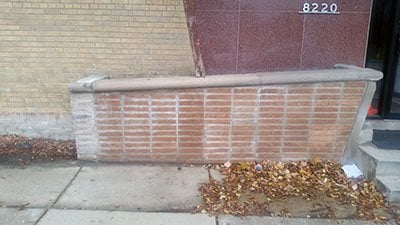 Greetings Brothers and Sisters, the past masters council would like to inform you of a fundraiser that we will be partaking in front of the lodge .As we all know we had to remove half of the brick flower bed earlier this year because the wall collapsed, the past master council have come up with an idea that will replace the flower bed and also beautify the hall. It will be called the St. James and Queen Beatrice legacy wall and it will be rebuilt using engraved bricks with the names of our members past and present. The goal is to have the wall built by this summer and have a dedication upon its completion. This will perpetuate a memory of the honored individual as well as raise funds to ensure that future masonry remains relevant to society.
This is an opportunity to demonstrate our love for the honored individuals as well as beautify the lodge. This wall will be built with 4"x8" bricks that will be available for $125 per brick and this will include a free 4" x 4" replica tile for you to take home. The bricks would include the name, Lodge or Chapter of the person and any office you would like on the brick and also will have a choice of emblem ie Mason symbol, Eastern star, Past master, Shriner, or any other upper houses.
You may also purchase an 8" x 8" brick but you're required to contact Renard Bates at 708-935-2297 prior to purchasing.
A portion of the Proceeds will be used for building beautification and the rest will be used at the discretion of the past masters council.
FOR ALL QUESTIONS OR HELP WITH ORDERING PLEASE CONTACT
RENARD BATES 708-935-2297